This Thursday over 54 million Americans will travel 50 miles or more from home to enjoy the Thanksgiving holiday with family and friends according to the AAA travel website. 
The preferred meal, obviously, will be turkey and dressing. Eighty-eight percent of us will indulge our appetite on the bird Benjamin Franklin wanted to be the symbol of America. All total, 46 million turkeys will be eaten this Thanksgiving. 
Stuffing is an important part of the traditional meal. Fifty-percent like their stuffing on the inside of the bird. How do you like yours?
The celebratory feast has its roots in the early days of American history. Names like Squanto, William Bradford along with the pilgrims who landed at Plymouth rock come to mind. 
It has been recorded that William Bradford was the first to organize a "Thanksgiving" feast that brought Native Americans and Pilgrims together. It lasted three days. 
Abraham Lincoln was the first president given credit for making the holiday a permanent annual event. However, the idea of making Thanksgiving a national holiday was the idea of Sarah Josepha Hale, author of the nursery rhyme "Mary Had a Little Lamb". She worked tirelessly for 36 years to achieve her goal through editorials, letters to governors, senators and presidents. Lincoln heeded her request in 1863.
One of the traditions of the day is the Macy's Thanksgiving Day Parade. The first one took place in New York City in 1924. This week around 3.5 million people will attend the parade while another 50 million will watch it on television. This year's parade will include 16 giant character balloons, 43 novelty balloons, 26 floats, 1,200 cheerleaders and dancers, 1,000 clowns, and 12 marching bands. The parade should last around 3 hours. 
The song "Jingle Bells" was originally meant to be a Thanksgiving song. It was written in 1857 by James Lord Pierpont and published under the name "One Horse Open Sleigh". The song became so popular that it became a part of Christmas.
During World War I the government printing office published cookbooks so members of the armed forces could cook their favorite Thanksgiving meals.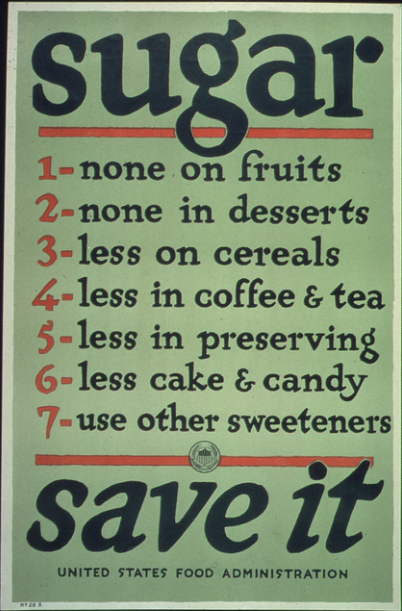 Newspapers did their part during the Thanksgiving season during WWI. Newspapers published recipes and ideas to help families enjoy the holiday with limited resources due to rationing. 
Because sugar was in such short supply, cranberry sauces were discouraged in many of the newspaper articles. 
Of course, the best WWI Thanksgiving feast occurred on November 28, 1918, the Thanksgiving immediately after the war, which ended on November 11th at 11:00 am. That was a hundred years ago this year. 
How do you like to celebrate Thanksgiving? What family traditions do you enjoy? What memories bring you happiness during this festive time of the year?
We at the Waurika News Journal & The Ryan Leader wish you all a Happy Thanksgiving.