Monday morning, eighteen degrees, seriously! So much for my talk about spring fishing and bass boats last week! Well the groundhog did say 6 more weeks of winter, brrrrr, I am so ready for spring and rain.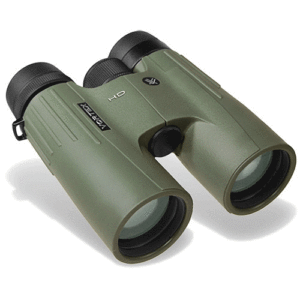 One solution is to grab your binoculars, wrap up and get outside. This time of year there are significant numbers of waterfowl and raptors still in our area. Soon they will begin their journey back to far north to their summertime homes.
One of the most enjoyable and useful tools for the outdoorsman, hunter or fisherman is a quality pair of binoculars. Over the years binoculars have been improved and designed to offer great value for a reasonable price. Good quality binoculars can be found starting at about a hundred dollars and range upward into several thousand; let your budget be your guide.
There are two main styles or shapes of binocular and these are determined by what type of prism they use, either a Roof Prism or a Porro Prism design.
You may ask which is better, but the answer is neither, as both have their unique advantages and disadvantages, and so it is often down to your specific needs and preferences as to which you should choose.  I will go through these and explain their main features, advantages, shortcomings and what they are best used for.
One of the two main styles of binoculars is the Roof Prism. This refers to the type of prism used in their construction. In this design, the prisms are aligned with each other in a straight line, and thus they tend to be sleeker and more compact binoculars than the Porro prism design. You can easily identify a roof prism binocular as the eyepieces and the large objective lenses line up with each other.
The roof prism is my favorite being a compact design with fewer internal parts than porro prism design, so less to go wrong and it's easier to make them dust and waterproof.
The image quality of roof-prism binoculars can suffer slightly because of the aligned prisms, although the top models of the roof-prism and porro-prism binoculars are now generally considered to have equal optical quality. To be really good, roof prism binoculars have to be in the high price range. Do not attempt to economize on roof prism binoculars.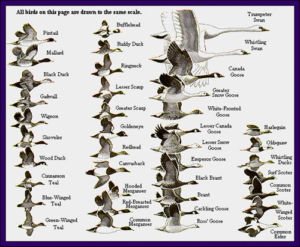 These are great for general use, wildlife viewing, hunting and sporting events.
The Porro-prism models are larger with the offset look of yesteryear. They are heavier, however the quality of viewing can be much better than the roof-prism. If you have ever watched old WWII movies of naval battles you would have seen these huge binoculars used by the military.
Hopefully you already have a good pair of binoculars, and if so, carry them with you when out driving around our great state or simply walking around enjoying hopefully a warm afternoon. There are so many wonderful critters in our Oklahoma, and showing them to our youngsters and allowing them to identify them is priceless.
When I was young I loved duck hunting and decided I wanted to identify every species common to our area. It took several years; I kept a list of dates and times of each kind I had found. It was fun and very educational.
Watching and identifying the birds common to our area is also entertaining. Its amazing how many you may have never noticed before. Bird watching has been around for years but that is understandable because it is so much fun. While living in Missouri I discovered birds common to Oklahoma also. However Missouri had many species that I had never heard of before.
If you have a camera with a telephoto lense you can double your fun with some great pics. If not, you might look into a PhoneScope device that couples your smartphone with your binoculars for some great closeup shots.
Be it wildlife or birds it doesn't matter, binoculars are an important tool for the outdoorsman or wildlife enthusiast and just another reason to get out and enjoy your great Oklahoma outdoors!