Wow, what a difference a week makes. Last week we were coming out of a bitter cold stretch with no meaningful rainfall since last fall.
Mother Nature gave us a cold front early last week and the resulting rainfall and ice followed it. All of Jefferson County has received a much needed 4 to 5 inches of rain! Temperatures are forecasted  this week to be in the 60s and 70s and sunshine. You can drive out to your wheat field, roll down the windows, and sit and listen to the wheat grow! That was a drought buster, at least for a while.
This week we are going to continue our look at things produced in the US that have changed or improved our outdoor experience.
The Marlin Model 336 is certainly in that class. Because there's one in just about every big-woods deer camp, this classic lever action is the only one still made here it's  the original company. Marlin was purchased by Remington a few years ago, and they continue to produce the same quality rifle. Introduced in 1948 the 336 in 30-30 or 35 Remington has accounted for untold numbers of whitetail over the years.
We have to mention the Colt 1911 pistol, used for years by our military. It remains to be one of the most popular, shootable pistols out there. The 107-year-old design is the "American fighting pistol", having proved itself from the trenches to the jungles to the deserts. Nothing points like it. And it rides pretty well on your hip while you're checking trail cameras, too.
The 1911 pistol is produced by many manufacturers today and has been customized more than any handgun in history.
Shifting gears, let's take a look at a couple of items that were designed to make our time afield more bearable and comfortable.
Beginning with our feet! In 1936, four years after Charles Danner opened the Danner Shoe Mfg. Co. in Chippewa Falls, Wis., he took note of the caulked logging boots that foresters were wearing in the Pacific Northwest, and thought, "Now those are some dang tough boots!"Rugged people, he realized, needed rugged footwear and were willing to pay a premium for it. So he moved the operation to Portland, OR where the company has been making hard-wearing boots for loggers, ranchers, trappers, and hunters for more than 70 years.
In the mid 1990s, Danner introduced a 10-inch, all-leather, waterproof hunting boot with all the toughness of their previous offering.
The true icon of outdoor wear would have to the Woolrich Shirt! First produced in 1830 by the
" Woolrich Made in America Buffalo Wool Shirt Company", yep, that was the name! Located in Woolrich, PA, they have continued to produce the same quality shirts for nearly 200 years.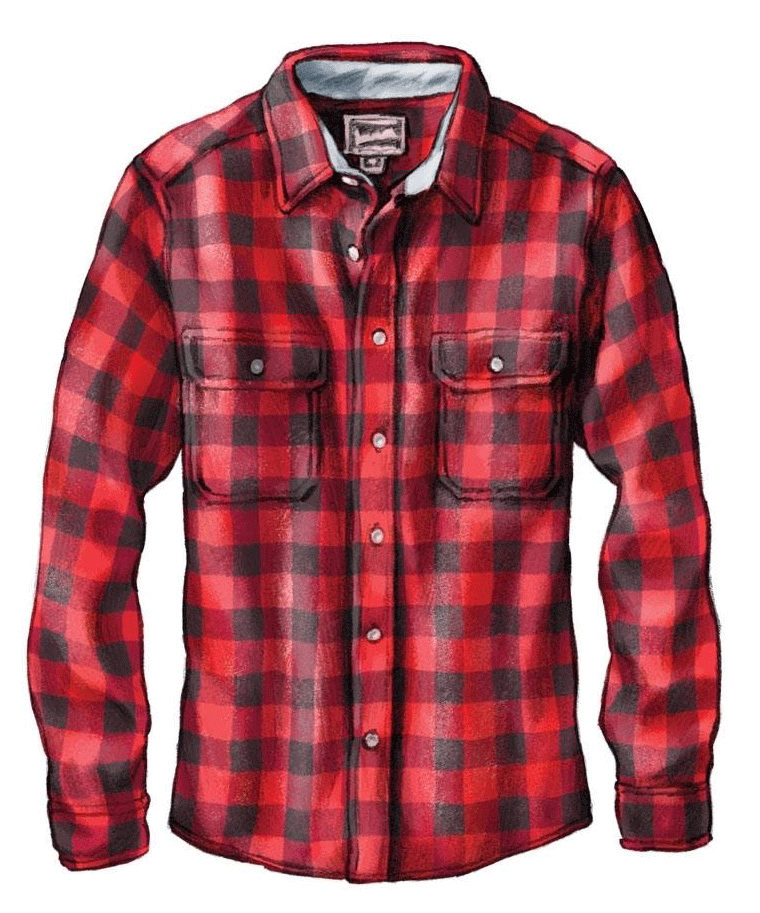 I remember back in the 1950s when my granddad, Lee Fentress, would come down to quail hunt, he would always wear his red Woolrich shirt with his pipe stuck in the pocket! When you took a break he always had a great outdoor tale to share. Those were the days.
In 1964, Buck Knives released the Model 110. It was a folder, and there was nothing new about folders; the Roman legions had marched with them. But this was different. It was big. It was heavy. It was clunky. But it had a brass frame and Macassar ebony handle scales, and it was gorgeous. It was also extremely strong. The 110 had a new type of locking mechanism that allowed you to do things that had heretofore been the province of fixed-blade knives.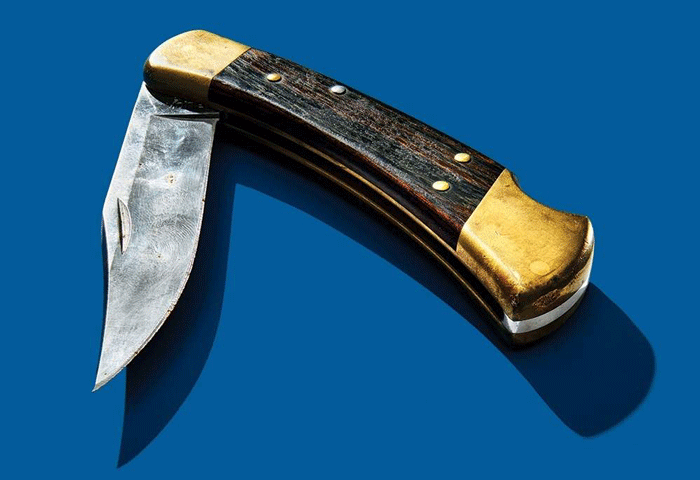 The 3 3/4 inch stainless-steel blade could be easily sharpened, and rust wasn't a problem. All you had to do was put a drop of oil on the hinge pin every so often and you were set for life. The 110 was too big to carry in a pocket, and so Buck sold it with a leather belt sheath.
You saw 110s on the belts of just about everyone who worked with their hands. I don't know how many people I've hunted with who, when it's time to start field dressing, reached for a 110. The new version is sleeker, but still does everything. Since 1964, Buck has sold 15 million Model 110s. Think of that; 15 million!
This last offering I would bet if you're my age you have owned several!  No matter where you live, you probably have a red-and-white Dardevle spoon in your tackle box. So recognizable is this piece of metal that it's become the go-to model when a lure needs portraying on anything from a fishing-themed birthday card to a Santa Claus ornament. I clearly remember my grandfather giving me my first Dardevle, and though I'll admit I didn't use it often, every time I looked at it, I imagined myself battling giant bass. Of course, while I was dreaming, thousands of anglers were (and still are) using the classic Dardevle to fool everything from huge muskies to heavy lake trout and trophy walleyes.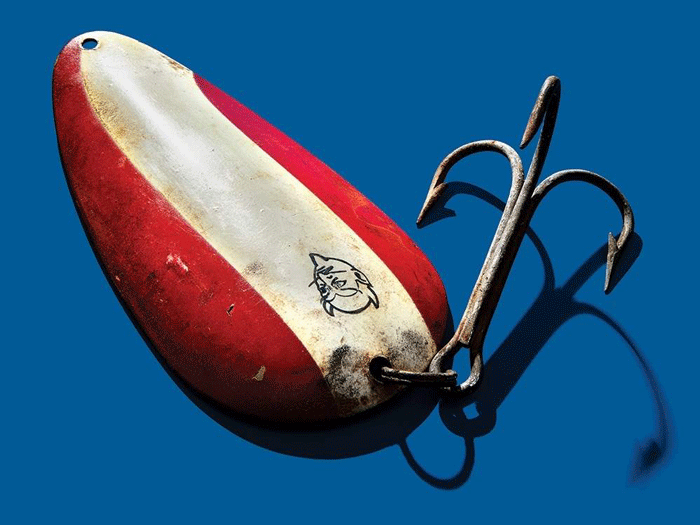 Red-and-white will always be the iconic color scheme, but Eppinger actually produces more than 100 different patterns in an enormous variety of sizes, all of which are made in Michigan as they have been since 1912.
Hope you enjoyed remembering these items and get out this week and watch the wheat grow!