It has not been a good start to the baseball season for the Ryan Cowboys.
But, Tuesday night on Larry Ninman Field, it got a little bit better as the Cowboys record a 12-6 victory over Grandfield to move to 1-2 on the season.
No other details about the game were made available.
In the first two games of the season, Ryan fell at Turner, 8-0, last Thursday and then dropped a 22-r4 decision to Comanche on Larry Ninman Field at the Bob Givens Sports Complex on Monday.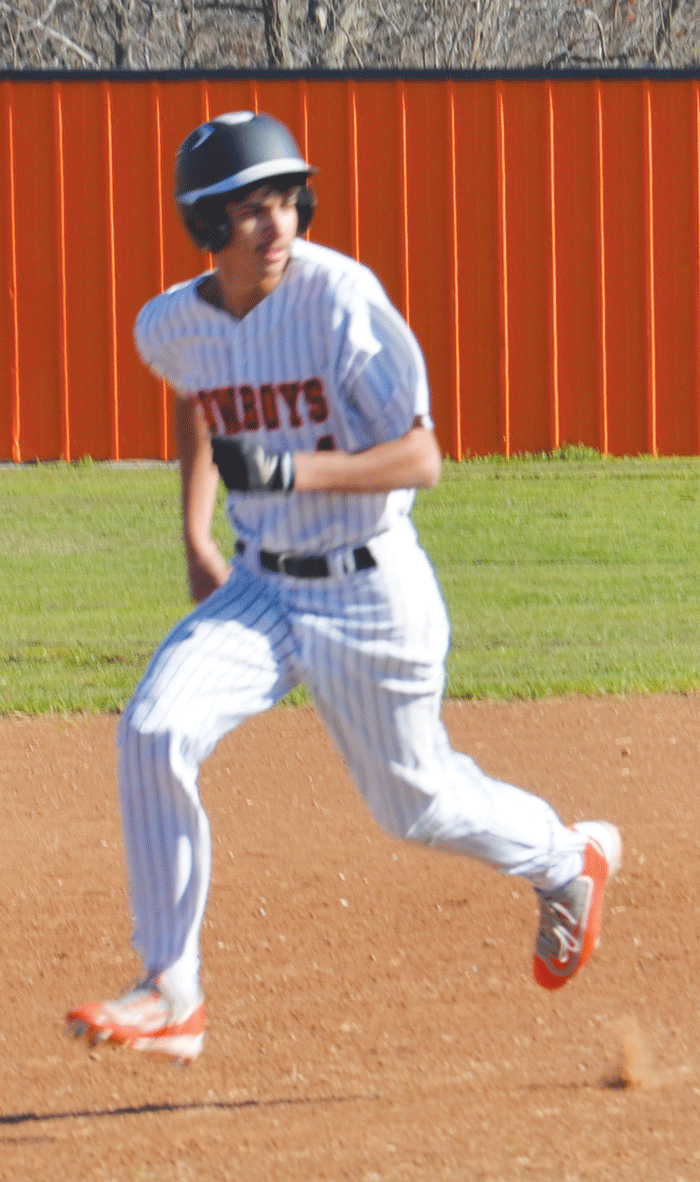 The season's home opener got off to a rough start as Comanche exploded for eight runs on just three hits as the Class 3A Indians took advantage of two Ryan errors, three walks and two hit batsmen.
The Cowboys answered in the bottom of the first with three tallies as five of the first six batters reached base.
The Cowboy cause was helped along by a pair of hit batsmen and a walk.
The only hit in the inning for the Cowboys was by Andrew Villarreal.
The Indians added two runs in the second inning and three more in the third inning, while the Cowboys could only must a single run to trail 13-4.
The Cowboy run came after Grayson Tomberlin doubled and River Williams singled G. Tomberlin around to score.
That would be the final run the Cowboys could generate.
Comanche added nine runs in the top of the sixth as they took advantage of three hit batsmen, two errors, three walks and a pair of doubles.
Joseph Martin suffered the loss for the Cowboys on the mound.
In last Thursday's game with Turner, the Cowboys could get nothing done at the plate.
Turner's Chase Greenwood tossed a one-hotter and struck out 11 Ryan batters in just five innings in a game shortened by the run rule.
Turner scored two runs in the first, four runs in the third and two runs in the fifth inning to end the game with only one out in the final inning.
G. Tomberlin picked up the only hit for the Cowboys.
Dawson Tomberlin took the loss on the mound for the Cowboys giving up five walks but surrendering only two hits on the day.
Ryan will be off through spring break, but the Cowboys will be busy when they resume action.
The Cowboys will travel to Thackerville to battle the Wildcats on March 26 and will host Turner on March 27. The Cowboys will play their third game of the week on March 29 at Comanche.