Jefferson County OHCE (Oklahoma Home and Community Education) meet the 3rd Tuesdays in the Waurika Sr. Citizens Center unless otherwise noted. Our March meeting will be Tuesday and Wednesday (March 20 and 21) 9 a.m. – 4 p.m. each day; Pamela Varner, Extension Educator, FCS/4-H Youth Development, CED for Cotton County will lead us making "Crazy Quilt Jacket".  Contact Tara Brown for additional information and copy of the supply list needed for the Easy Crazy Quilt Jacket.
Co-Parenting for Resilience:  Divorce or separation is not an easy or favorable decision, especially when minor children are in the home.  A class for divorcing or separating parents with minor children living in the home, is available monthly or as scheduled.  Our next class is scheduled for 1 p.m. Tuesday, April 10, 2018. Pre-registration is required. Call Jefferson County OSU Extension Office at 580-228-2332 for registration information.  This class is mandatory by law in Oklahoma and is also valuable for Grandparents and other relatives of minor children going through a divorce or separation.
Fight Bac!
Partnership for Food Safety Education Supporting consumers to prevent food poisoning
Safe Microwaving
When it comes to Convenience Foods, Cook It Safe
Many Americans' freezers are stocked with fast, tasty convenience foods.  While the shortest distance between the freezer and the table may be the microwave oven, not all convenience foods can be cooked in the microwave. Challenge yourself to Cook It Safe!
Prevent foodborne illness due to under-cooking frozen or other convenience foods with these four simple tips:
1. Read and Follow Package Cooking Instructions.
2. Know When to Use a Microwave or Conventional Oven.
3. Know Your Microwave Wattage Before Microwaving Food.
4. Always use a Food Thermometer to Ensure a Safe Internal Temperature.
The Cook It Safe campaign was created in partnership with industry groups and the federal government to provide consumer guidelines on the safe cooking of frozen and ready-to-eat convenience foods.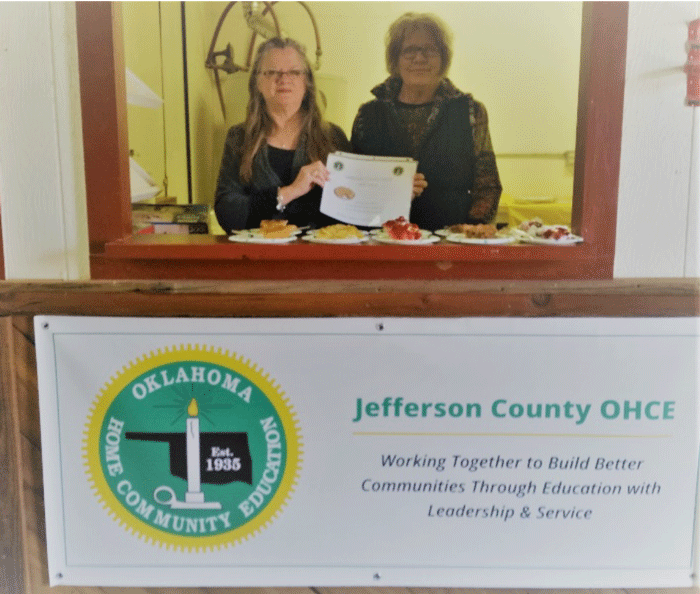 About OHCE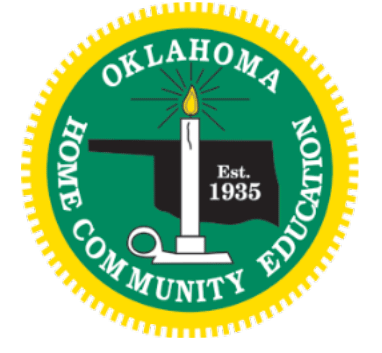 Oklahoma Home and Community Education, Inc., is a program of continuing education in all aspects of home and community life. The organization's ultimate mission is to educate its members to be well-informed and able to handle change in their homes and communities. Through its relationship with the Oklahoma Cooperative Extension Service, OHCE presents research-based information to its members.
Monthly educational lessons, leadership development and community service projects provide OHCE members an opportunity to apply this research based information in their homes and communities.
The Cooperative Extension Service is based at Oklahoma State University with offices and Extension Educators serving each county. OHCE is a statewide and county based organization. County Extension Educators, Family and Consumer Sciences serve as advisors to county HCE organizations. District and State Cooperative Extension Specialists and supervisors work with County Extension Educators and the OHCE program. Working in a cooperative effort, OHCE members and Extension Educators identify local issues facing families. these issues become the basis for OHCE educational programming and efforts are made to help families solve these problems.
OHCE is in a unique position to help individual members and their families and communities develop a higher level of living through education. No other organization is better poised to develop community leaders and informed citizens through research based educational programs.
Jefferson County Jr. Livestock Show was alive March 1-3, 2018 as exhibitors, parents, Ag teachers and other supporters buzzed around the fairgrounds getting their animals ready to show then displaying their animals and showmanship skills.  The 4-H Concession was available for food and drinks to quench the thirst.  Proceeds from the 4-H Concession sales help support our Jefferson County 4-H.  This year's national theme for 4-H is "4-H Grows Here" and we saw many first time exhibitors as well as members assisting in the Concession learning how to take and fulfill food orders.  We thank all who assisted in the concession and purchased food to help support our 4-H groups!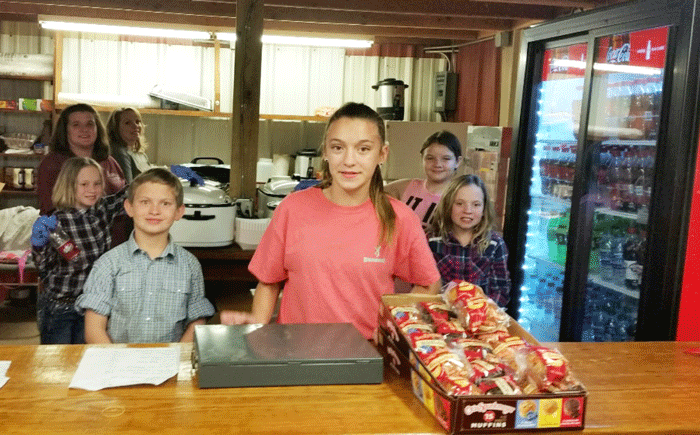 Culinary (Cooking Club) 
Our next meeting will be 4:30 p.m. Wednesday, March 28 at the Jefferson County OSU Extension office.  We will discuss and practice for upcoming Cupcake Wars!
Waurika 4-H clubs will meet Tuesday, March 27 at 3 p.m. (or right after school) at the Waurika High School Cafeteria.  Kim Morris, volunteer 4-H leader will provide information on the upcoming "Death by Chocolate" event.
2018 Southwest District Horse Show:  May 31 to June 2, 2018 (Thursday – Saturday) at the
Stephens County Fairgrounds – 2002 S. 13th Street, Duncan, OK
Entries due Thursday, April 26, 2018 to County Extension Office
Contact Tara Brown for additional information and entry forms.  Tara also has information for the District Cupcake Wars, Table setting and Food Show Down contests which are scheduled for the end of May.  Registration will be due early April.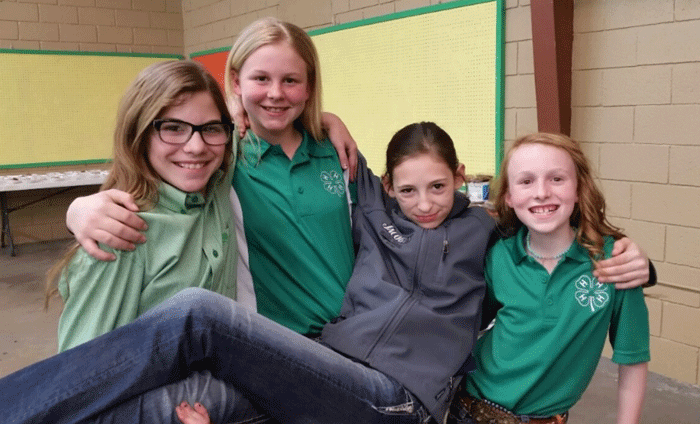 CONGRATULATIONS to Sarah Tyus, member of Ryan 4-H!  
Sarah participated in the Indoor nationals and Junior Olympic Archery Division (JOAD) Nationals at Texas A&M on 3/2-3/4. She placed 6th in this region's Indoor Nationals and 3rd in the Joad nationals. She shot very well with some really stiff competition. She was accompanied by her parents, Mr. and Mrs. Kevin Tyus who are very proud of her!  We, too, are proud of Sarah!
Jefferson County 4-H and Extension information is available on our webpage: oces.okstate.edu/Jefferson
Facebook: JeffersonCounty Fourh and JeffersonCounty Osu Extension
Oklahoma 4-H Webpage:    http://4h.okstate.edu