LAWTON – After finishing second in two straight meets, the Waurika boys' cross country squad surged to the title at the Cameron University Invitational here last Friday.
 The Waurika girls' squad also ran impressively with a second-place finish to Ryan bolstered by the first and second place finishes of Asia Smith and Lexie Streeter, respectively.
 Both teams will travel to Velma-Alma for Saturday's Class 2A Regional Cross Country meet at the Wildhorse Golf Course at Velma.
 The Lady Eagles are pitted with six other top 15 teams at the V-A regional. Waurika is ranked 12th in Class 2A.
 The Waurika boys are unranked, but come with some momentum after the win last weekend and two straight runner-up finishes. Four top 15 teams will be competing on the boys' side of the regional.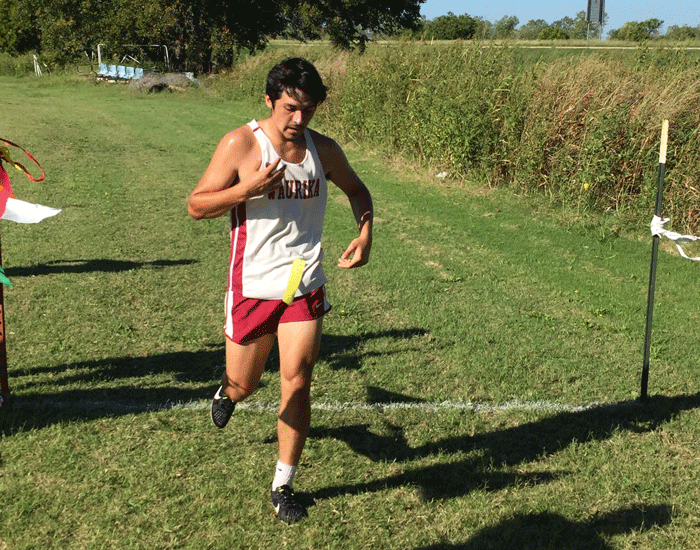 Waurika will be trying to qualify for next week's state meet which will require the squads to finish in the top seven of the teams. The top 10 competitors not on a team that qualifies for state will also be tabbed to compete in the state meet.
Last Friday the Lady Eagles were second to Ryan in the team competition. Ryan had 26 points and Waurika finished with 35 points.
Smith recorded a time of 13:12.86 in taking the girls' title, while Streeter was not far behind with a time of 13:20.80.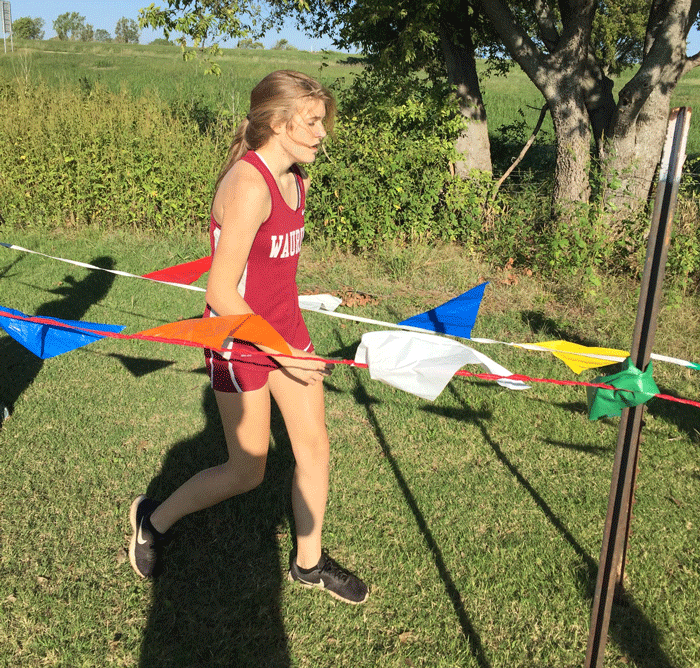 Tallin Mora also earned a medal for the Lady Eagles with her 10th-place finish. She recorded a time of 14:09.52.
 Faith Roberson was 19th on the day with a time of 15:24.23, while Dallas Fristoe was right behind in 20th place with a time of 15:37.02.
Rounding out the competitors for the Lady Eagles were Kaci Reynolds (22nd, 15:37.02), Hope Cummings (31st, 16:56.97), Gracie Walling (39th, 17:53.48), Madison Roberson (43rd, 18:25.86) and Sara Ballard (48th, 20:49.57).
 The Eagle squad claimed the title by nudging out Purcell. Waurika finished with 42 points, while Purcell tallied 45 points.
 Bryson Hernandez led the finishers among the Waurika boys' competitors just as he has in all but one meet this season. Hernandez crossed the finish line in third place with a time of 19:44.50.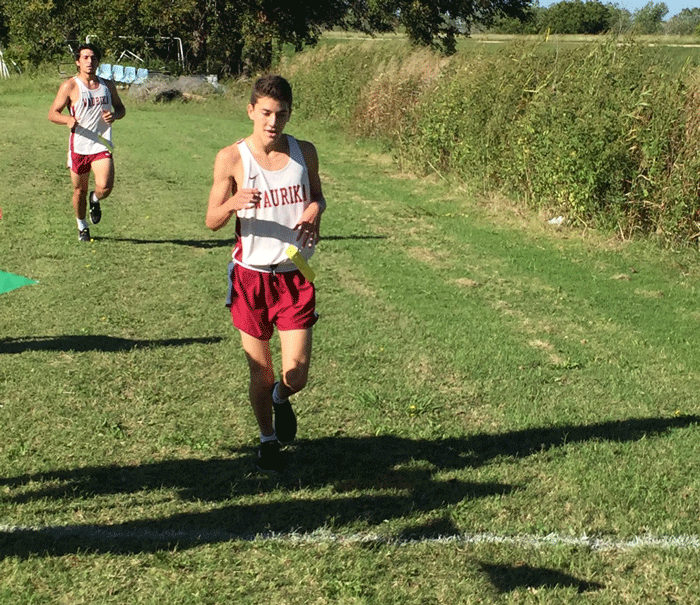 Teammate Cache Arellano was right behind in fourth place with a time of 19:45.96. Arellano and Hernandez were the only two medalists for the Eagles.
 Gustavo Gomez was 13th in the race with a time of 21:38.53, while Octavio Gomez was 16th with a time of 21:21.09. Travis Etheridge rounded out the harriers for Waurika by finishing 29th with a time of 24:14.81.