As you read this you will be enjoying the first day of summer for 2018. If you don't believe me spend some time outside this weekend! Next week is the "4th Of July" and many of you will be spending time at Waurika Lake!
I can't imagine anyone in our area not knowing about "Waurika Lake" and I hope you realize what a gem it is. The lake was conceived primarily as a means of flood control and a large water reservoir. Locals began working on the plan for a lake in the fifties and sixties to control flooding of downtown and the surrounding area. It took a lot of hard work from my uncle, George Brown, Fred Richardson and others in the business community to finally see its completion in the early 1980s.
It has become a premier fishing lake, offering many species of gamefish including largemouth bass, crappie, sunfish, channel catfish, flathead catfish, walleye, sand bass and certainly hybrid striped bass! Folks come from long distances to try their luck at some of the best hybrid striper fishing to be had anywhere. If you want something to test your tackle then these hybrid stripers will certainly fit the bill!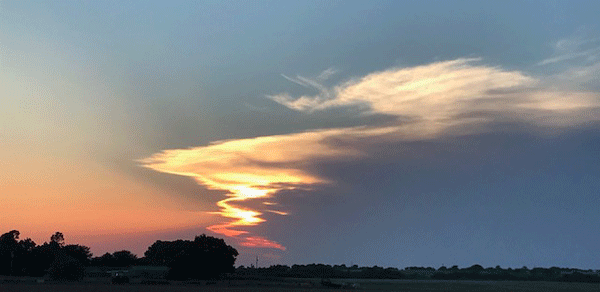 The fact that the lake area is right in our backyard makes it much more special. The scenic irregular shoreline and gently sloping land to the water's edge is an open invitation for outdoor family fun and relaxation. There are six recreation areas located around the lake that include such facilities as boat launching ramps, campgrounds, sanitary facilities, picnic tables and shelters. Boating and skiing enthusiasts will be pleased with the large areas of open water and the scenic shoreline. There are four large embankments and a number of smaller coves that make boating on the lake a real pleasure.
Visitors to Waurika Lake will find the dam structure an impressive site. A road runs across the top of the dam and access roads are located at each end. The lake is set in rolling prairies interspersed with croplands and timbered areas. Protection and blending with the natural environment was a primary concern in the design and construction of Waurika Lake. Trees, shrubs, and other desirable vegetation were left in their natural state in order to maintain the environment whenever possible.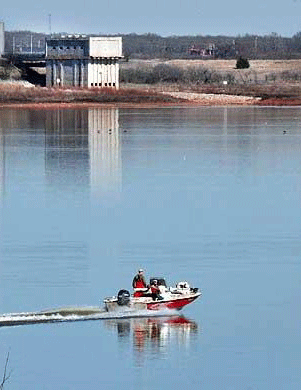 The Overlook and Wichita Ridge Pavilion are accessible to non-ambulatory persons and excellent places to view the scenery. The Kiowa II and Chisholm Trail day use areas, as well as several miles of paved roads and many primitive access points around the lake provide scenic areas and wildlife viewing from an automobile.
The lake offers many swimming opportunities for visitors. There are swim beaches located at the Kiowa Park I and Chisholm Trail camping areas that are open to campers and day users. Both of these areas have shower facilities. Boats are prohibited in these areas for the protection of the swimmers.
Walker Creek Trail is a 13-mile trail that can be used for hiking or horseback riding. The trailhead is located 5 1/2 miles north of the dam on Walker Creek. The trail winds along the creek over gently rolling hills and through wooded areas which are abundant with wildlife. Spring and summer offer excellent opportunities to view native wildflowers. The trail is marked with fluorescent orange posts and mileage is indicated by metal mile marker posts. Water is available for horses at many points along the trail. Water for human consumption must be carried in. The trail is closed to hiking and riding during deer gun season.
Beaver Creek Trails are a series of interlocking dirt hiking trails that are accessible by non-ambulatory persons, weather permitting. These trails can be entered from the Project Office as well as from Moneka North and South.
As awesome as the Lake experience is, it is greatly enhanced by the fact that it has a full service marina located just past the west end of the dam in Kiowa Park II.
Eddie and Nan Reese purchased Waurika Lake Marina on September of 2000 and have continued to operated it today. They've put in a lot of hard work and certainly not without some tragedies along the way! The severe drought of a few years ago left them sitting on dry land for some time until the heavy rains of May 2015 finally broke the spell, as the lake rose rapidly. Things seemed to be getting back to normal with a lot of hard work until February 29, 2016 when they suffered a devastating fire to the retail area of the marina. There literally was nothing left, including all the merchandise and they had to completely rebuild that portion of the marina! Again, with hard work and perseverance, they were fully open on May 24, 2016, in time for Memorial Day!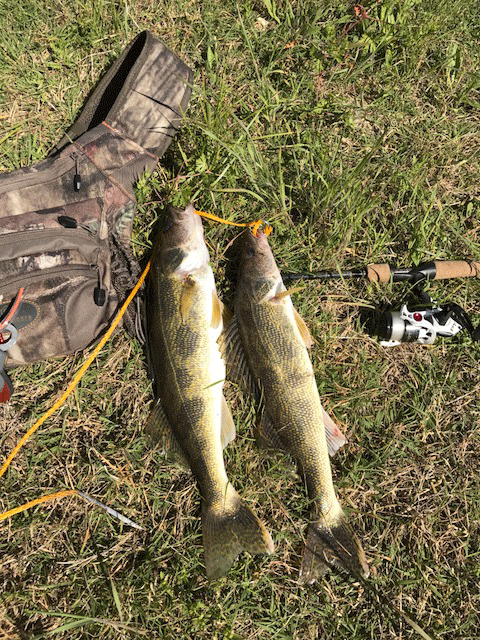 Next time you're at the lake, stop in for a coke and a snack and say hi. Their hours of operation are- Closed Monday, Tuesday thru Thursday 7:30 to 2:00, Friday and Saturday 7:00 to 5:00, Sunday 7:00 to 2:00! The Crappie House is open seven days a week from 5:30am to 8:00pm.
They also have R.V. Hookups from $30 to $50 and three clean mobile home units for $80 to $100 a night! In addition they have 4 cabins for rent with kitchenette for $60 a night.
Kudos to Eddie and Nan Reese for their hard work and determination to continue to supply our lake with a much needed addition. Next time you are out fishing or just enjoying the lake, stop in and say hi, maybe pick up some minnows or tackle! Get out and enjoy your Lake Waurika!