Every week we take a look at all things outdoors, fishing, hunting, camping and anything that gets us out in our great Oklahoma outdoors. This week we'll look at one of the most important tools that we use, regardless of our activities and that would be knives. They have been around in one form or another since the beginning of time. It's hard to imagine going afield without one!
  Growing up on a ranch near Claypool it seemed every boy I knew had a knife by age six. It was a necessity, you used it everyday and it seemed a "right of passage." Opening feed sacks and cutting bailing twine, yep, they didn't always use wire! Cleaning quail after a successful hunt, working cattle, making a needed repair to your saddle or splicing a broken rein, it was one thing you needed with you at all times.
  Maybe nothing more important than sitting in the shade and whittling on an old stick, it was a much needed tool for life in the country. Most times your first knife was a Case Sodbuster, a single blade utility knife that is still made today.
  It's hard to believe in this day and age but we would spend nearly every recess outside of Claypool School at our favorite dirt patch playing Mubbly-Peg! My brothers, Jim Howard, Haskel Breshears, McLain Rose, Boyd Gear, Jimmie Huskey and the Porterfield boys, Richard and Finley and I'm sure some I don't remember but you had to have a knife!
  Even in high school at Waurika I don't know a boy that lived in the country that didn't carry a knife to school. You never knew if you might have to cut a ribbon for your girlfriend's hair! It was just a way of life. Can you imagine that today; there would be SWAT teams arriving by the first bell.
  Knife-like tools were used at least two-and-a-half million years ago. Originally they were made of rock, bone, flint, and obsidian. Knives have evolved in construction along with technology. Now blades are being made from bronze, copper, iron, steel, ceramics, and titanium. When the white man first came to America, the Native Americans used flint as their primary knife blade. But as steel and brass were introduced, it changed everything. They obtained these blades through traders and they were prized additions to their arsenal. Due to its role as man's first tool, certain cultures have attached spiritual and religious significance to the knife.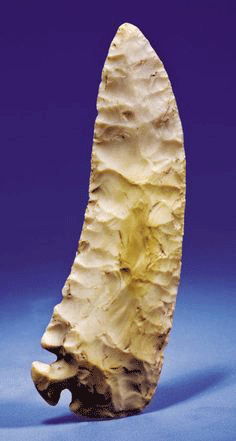 I love knives and always find an excuse to buy another, although I avoid the expensive custom knives. They are great with unbelievable workmanship. I had a Bob Sky custom hunting knife given to me by my wife years ago, custom hardened steel blade, silver bolster and elk horn handle. I scrimshawed a deer head on the handle and also kept track of all my adventures on it! It is still somewhere on a deer lease in the Texas Hill country and has been since 1978. No more high dollar custom knives for me!
  Knives can be found in any configuration you can think of and in many different blade materials. Even today you would be hard pressed to find a farmer, rancher, cowboy or outdoorsman without a knife on his belt or in his pocket. They are a mainstay of rural Oklahoma. They may not be used for all the things they were years ago but when needed are irreplaceable!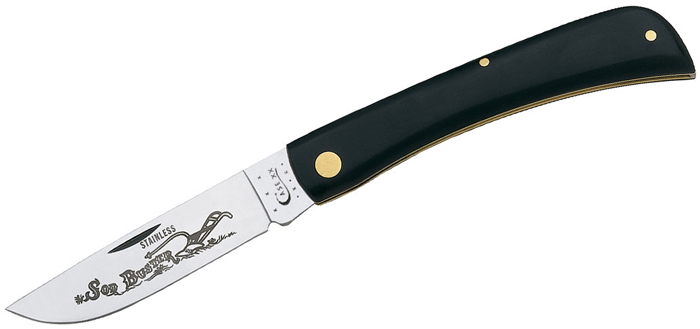 As invaluable as a knife was in the "old days" there are still many uses in our modern lives! One that comes to mind is being trapped in a burning vehicle after a vehicle accident. Your seat belt might be locked and the doors won't open. A modern knife will quickly slice through the seat belt material and you can use the pommel to break the door glass and exit the vehicle! I never leave home without one.
  I'm an old guy but I still feel naked when I leave home if I don't have my knife. You would probably be amazed at how many youngsters still roam the creeks and hills of our beloved Jefferson County with that familiar feel of a knife in their pocket. Get out and enjoy our outdoor Oklahoma and don't forget your knife!