"Time Marches On", yep, we are nearing the end of May with the Memorial Day weekend just around the corner! If you haven't been fishing yet, you better get it in gear. Hopefully, with the winds of recent weeks coming to an end, your time will be more pleasant on the water.
 Bass boats were the norm around Waurika Lake for years but the severe drought of a few years ago caused many to sell their boats. Thankfully there is an option available for a quality fishing experience with a much lower price point. I know we have talked about kayak fishing before, but the sport continues to grow with the abundance of quality fishing kayaks available today.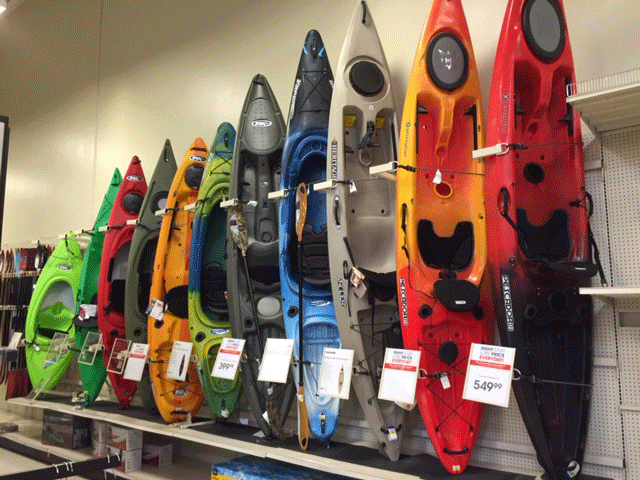 You can spend as little as $300 for a fishing kayak, however, do your research first. Most of the kayaks at this level are plastic boats with a preformed upper and lower hull that is bonded together and their longevity is limited. It's similar to purchasing a bicycle for $50 from a discount store; it will get you started but probably won't be useful in a year.
 Any boat that you should seriously consider should be made from  roto-molded  polyethylene. They are very durable and relatively lightweight; they will last for years and give you many hours on the water. Quality fishing kayaks can be found from around $500 up to $5,000 depending on what you want to use it for.
  For myself, I like the somewhat minimalistic approach and prefer powering mine with a paddle and a little effort.
  For years while living in Missouri, we floated rivers in canoes and kayaks. Talk about a great way to spend the day, peacefully paddling and taking time to fish for smallmouth and goggle eye, and having lunch on a shaded gravel bar. In our part of Oklahoma we don't have that opportunity but we are blessed to have Jap Beaver Lake and Lake Waurika easily available. 
  A peaceful morning on Jap Beaver is hard to beat and launching a kayak is very simple at the boat ramp! A calm day spent on a neck or bay of Lake Waurika can be very rewarding with many species available including bass, crappie, walleye, sand bass and hybrids!
  You can find a fishing kayak at any price to handle any situation.  A few years ago I decided to try a "Hobie 12ft Angler" and, while a fine boat and very well made, I found it was way too much boat for what I wanted to do. It was equipped with the Hobie Mirage Drive system which was pedal driven and I continually bent the flippers on the stumps in Jap Beaver Lake. Plus, fully loaded it weighed over 150lbs, not something you just loaded in your truck and carried to the water. I had to purchase a special trailer made for it and when finished probably had close to $3,500 tied up in it! Wow, that had gotten totally out of hand!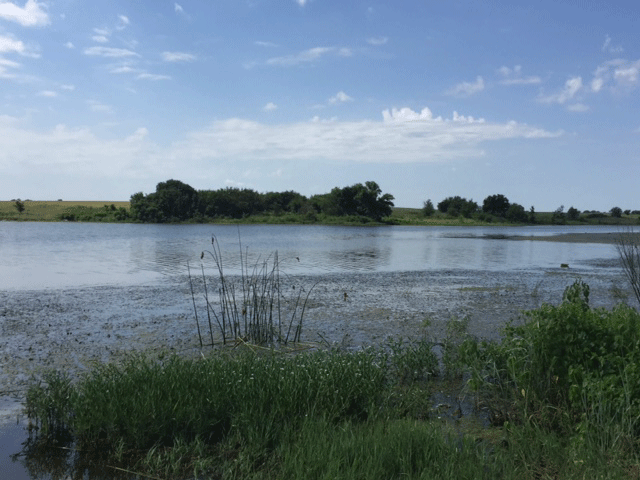 Now, I am back to simple, both of my current kayaks weigh in the 50 to 70 pound range and are powered with a paddle and a little sweat. Both are well made of roto-molded polypropylene and cost between $500 and $1000! At that price range there are many quality fishing kayaks that come with features like rod holders, track systems for mounting accessories and even seating space to take a little buddy along for a ride. Easy to load in a truck or car top if you need and drive to your favorite spot.
 I see my neighbor, Seth Cathey, drive by often with his "Pescador 12" made by Perception on top of his Jeep. You can bet he catches plenty of fish! His is a sit-on-top style which happens to be my favorite type. You sit up higher than you would in a kayak that you sit in and have more room to move around. The "sit in" kayak does have more protection from the elements and you tend to stay drier which is a plus if fishing late fall or early spring.
 Regardless of which style or size you decide on, they are all fun and give you another way to get on the water. Next week we will take a more in-depth look into fishing kayaks and also the fun and benefits of the sport of paddling. Until then, get out and enjoy your Oklahoma.