Last week we took a peek at the sport of paddling and kayaks with an emphasis on kayak fishing. It's a sport that has really exploded over the last few years. That's easy to understand when you look at the relatively low investment it takes to get into the sport. It's also a great and relaxing way to enjoy being outdoors, with the benefits of exercise and catching a few fish!
There is nothing like casting a line from a kayak, while watching the sun sink in the west. Also paddling slowly around a tranquil bay, in the predawn light, in search of that of that big bass!
Kayak fishing can be as simple as you wish. I carry a couple of rods, an assortment of swim baits and spinners, a net, bottle of water and of course a paddle! The other end of the spectrum might include depthfinders, some form of pedal system, gear boxes with rod holders for an additional 5 or 6 rods-the choice is yours. Two things I never go without are sunscreen and some form of insect repellent.
In the past, if you really wanted to get into kayaking, you had to find books to help learn the sport. The great thing about technology is now you simply need to pull up YouTube. Every facet of the sport is available and you might also pick up some great ideas!
I know a lot of folks, much like myself, who don't have a pasture full of tanks, well-stocked with fish or a $20,000 boat to cruise the fishy waters of Waurika Lake. Well, don't despair! If you didn't realize it, you have access to one of the true jewels of this area! And you don't need anyone's permission. All you need is a valid Oklahoma fishing license and adhere to the rules that are posted as you enter the area.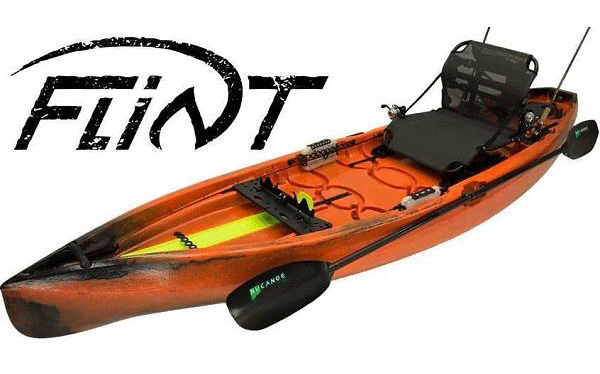 Being only 4 miles northwest of downtown Waurika makes this a wonderful fishing and recreation area. The reservoir I'm talking about is Lake Jap Beaver. It was constructed by the Oklahoma Department of Wildlife Conservation in 1953 and first opened to fishing in 1955. When first opened, the lake was known as Waurika Lake. After the construction of the 10,000 acre Waurika Lake, the original lake was named Lake Jap Beaver after longtime Jefferson County Game Warden, Jap Beaver, who was also very popular.
Lake Jap Beaver is a beautiful small lake; it encompasses 65 acres with an average depth of 10 ft and a maximum depth of 30 ft. There are roads providing access to both sides of the lake including the dam. A boat ramp is located on the west side and also a small fishing dock. It's a great place to enjoy a sunrise and watch for birds and wildlife. My wife Jana and I often will sit out on the shore in the late evening and watch for beaver and deer.
It's a great place to cast while walking the shoreline or just take the lawn chairs and watch your cork "bob." The most common species are bass, channel cat, crappie and sunfish. I've caught white bass on occasion but these were probably added by some well meaning fishermen!
Hunting is allowed in the surrounding area using a shotgun for small game and game birds and archery equipment during archery deer season. During high school, Jim Hagg and I would duck hunt there on a regular basis.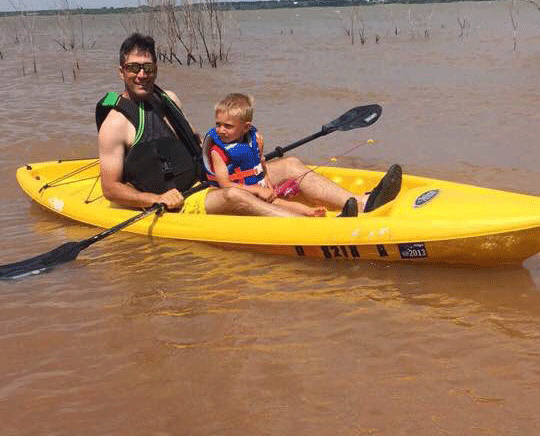 Back in the 60s and 70s my Uncle George Brown and his fishing buddy Babe Cephus spent many hours fishing for bass and crappie in their float tubes, with great success.
If you have a kayak or canoe it's a great place to launch them and spend time fishing the entire lake. Also, just take the kids out and paddle around the area! If you don't have one it's a good time to visit Academy. The lake is safe in the respect that, with its smaller size, wind is not as much of an issue as on its big brother, Waurika Lake!
If you haven't spent time at Lake Jap Beaver in a while, give it a try! It's been around for over 60 years and is still as beautiful as ever. In the last few years, the Conservation Department has put up new signs posting the regulations for the area. When using the area please adhere to the regulations and above all "take your trash with you." As with any public use area it's up to the users to help keep it clean!
This is just another reason to be proud of our part of Oklahoma! I remember, while in high school, hearing rumors that kids used to frequent the area on weekend evenings to watch the "submarine races," but I never knew for sure!
Get out and enjoy our great Oklahoma outdoors!