Last Thursday, March 15, citizens joined at the Waurika Depot to attend the "Let's Talk Waurika" program sponsored by the Waurika Sorosis Club.
Several leaders from the community addressed those in attendance and answered questions about the future of Waurika.
Waurika is still gaining momentum from the successes from last year and the development of new businesses in the area.
Thursday evening at the Waurika was a spirited event that informed the public on what is happening in the county.
Here is a list of those who addressed the audience:
State Senator Chris Kidd,
Jefferson County Hospital: President, Richard Gillespie,
City of Waurika – Jacob Eck,
Waurika Public Schools – Superintendent Roxie Terry, Principal Cody Simmons, Principal Nat Lunn,
Waurika Police Chief Gary Whittington,
Sheriff Jeremie Wilson,
County Commissioner Bryce Bohot,
NRCS – Sandra Nobile,
OSU Extension – Leland McDaniel,
Jefferson County Food Pantry – Adam Brinson,
Waurika Development Trust – Roy Bartling,
Chamber of commerce – Jon Waid.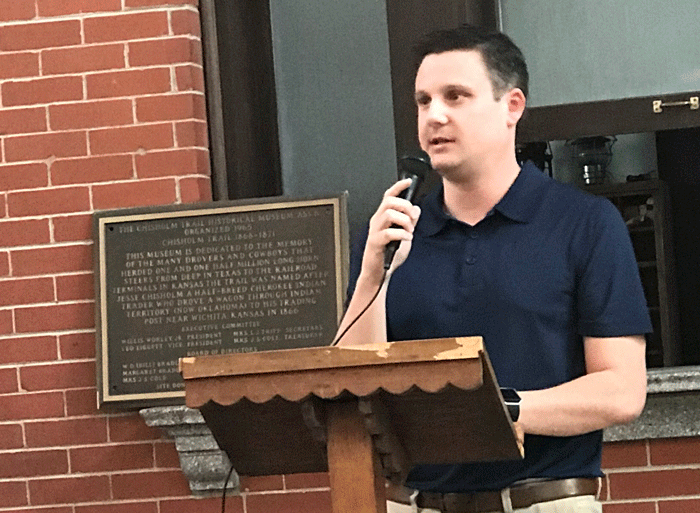 Sen. Chris Kidd arrived and informed the public of what is happening at the State Senate. He reported that their have been six votes to fund education and thus far all six have failed. He said he coveted everyone's prayers and will continue to work for the citizens of Jefferson County and Oklahoma.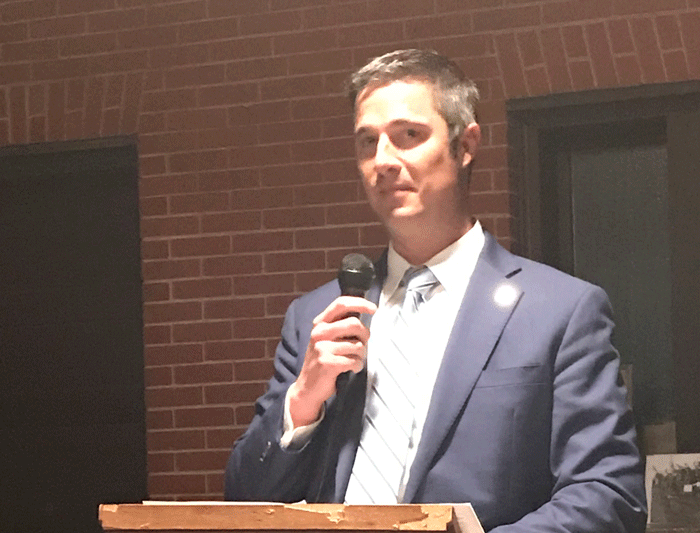 High School Principal Nat Lunn spoke highly of the kids in middle school who came up from Waurika Elementary. He thanked Cody for all his hard work. He also thanked the faculty and staff of the middle and high school for all their hard work.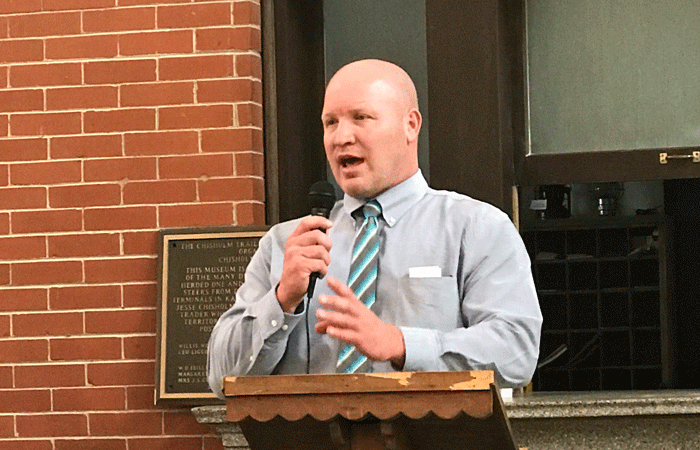 Sheriff Wilson said he had recently hired a full-time CLEET certified officer/instructor to educate students about drugs at the elementary schools. He also stated that crime was down in the county. Some of that may be due to the many reserves he has he said. He went on to say that the biggest asset he has is the people in the community who report crimes to the sheriff's office. He recognized the dispatchers and thanked them for keeping situations calm.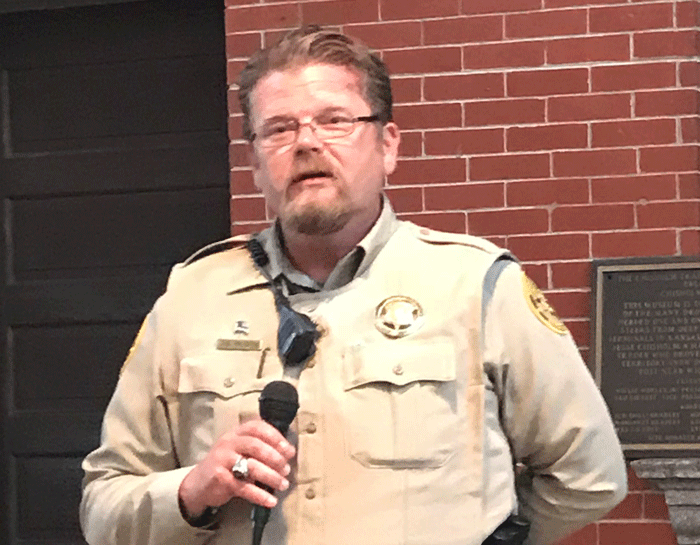 Waurika Police Chief thanked everyone for their support. He has served in Waurika for the past nine years and looks forward to many more. He encouraged citizens to contact his department if they ever needed anything.
Commissioner Bryce Bohot talked about new bridges and the deteriorating condition of the courthouse building. He says that most counties have twenty plus insufficient bridges.
OSU Extension Agent spoke about youth programs like 4H. He says it's more than just showing animals. He also talked about fire-ant control. His office helps farmers with soil and cattle and anything related to agriculture.
Waurika Development Trust – Roy Bartling talked about the new Disc Golf Course coming to Waurika and talked about reclaiming the old city swimming pool just north of far west Broadway as a skate park. He introduced Gary Duncan. Gary is in the process of contacting vets about returning to the area and retiring.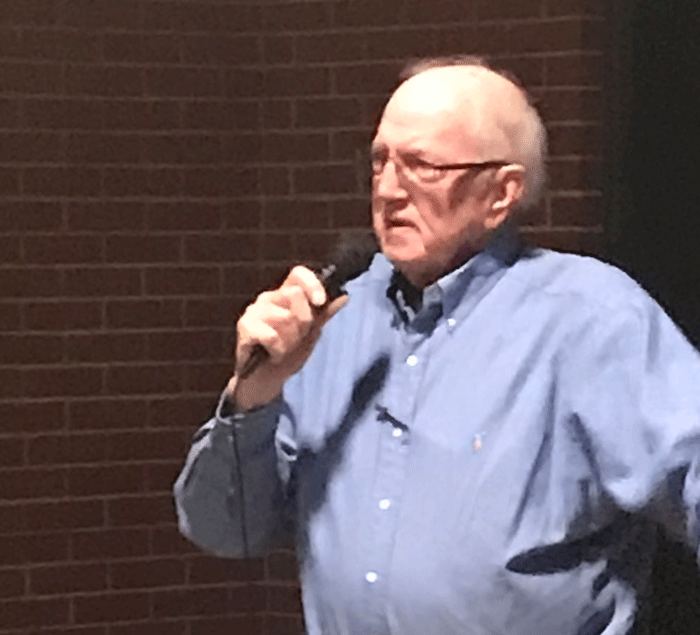 Jeffco Helping Hands Food Pantry was represented by Rev. Adam Brinson.
Adam referred to Matthew 25 and talked about being passionate to help those in need. He said you never know when you may find yourself in need.
A year go Jefferson county was considered a food desert until the food pantry opened.
Currently the pantry serves more than one hundred and thirty families and households. Eighty-four of these families have children.
It cost between $400 and $500 per month to feed those who utilize those services.
The Waurika Housing is remodeling the facility where the food pantry is housed. Once the remodelling is complete shoppers will be able to pick out their food rather than just pickup an already packaged box. Adam expressed deep gratitude for Kimberly Gholson and the housing allowing the food pantry to use the housing facility.
Those who are in need of food can visit the food pantry on the second and fourth Friday of the month.
The next available time for pickup will be this Friday.
Before closing his speech, Adam thanked area churches and individuals for their generous donations.