…Local gridders on the wrong side of the scoreboard
 It was a tough evening for four Jefferson County football stars last Saturday evening in Miami at the Oklahoma Eight-Man Coaches Association All-Star game held at Northeastern A&M's Red Robertson Field.
 But, the 56-8 loss by the White team, which featured players from Waurika and Ryan, did not dampen the experiences of the week for Seth Cathey of Waurika and Ryan standouts Dawson Tomberlin, Tate Kimbro and Joseph Martin.
 Martin was a late addition to the White squad and was able to join his two teammates for most of the week's festivities.
In addition, two Ryan cheerleaders, Laken DeBoard and Holland Carter, were part of the all-star cheerleading group that performed during the game.
Tomberlin, who was awarded one of 12 scholarships by Oklahoma Farm Bureau during the awards banquet last Friday night, saw action at linebacker on defense.
 Tomberlin also carried the ball three times on offense in the game and accounted for a total of three yards.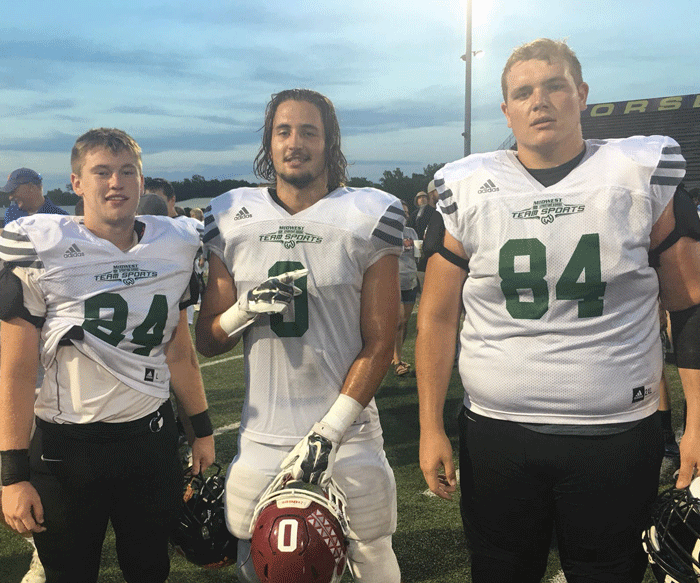 Kimbro anchored the White's offensive line at the center position – much like he did through most of his high school career for the Cowboys, He had a tough assignment most of the night facing a couple of outstanding nose guards on the Green squad.
Martin, the defensive leader on the 2017 edition of the Cowboys, saw action at both defensive end and nose guard.
 Cathey, the Eagles' lone representative at the game and the team leader on the 2017 playoff team, also saw action at defensive end and nose guard. In the fourth quarter, Cathey was in the White backfield on a number of plays and helped stop the Green's final two-point conversion try.
The Green team scored on three straight possessions in the first quarter to build a 22-0 advantage.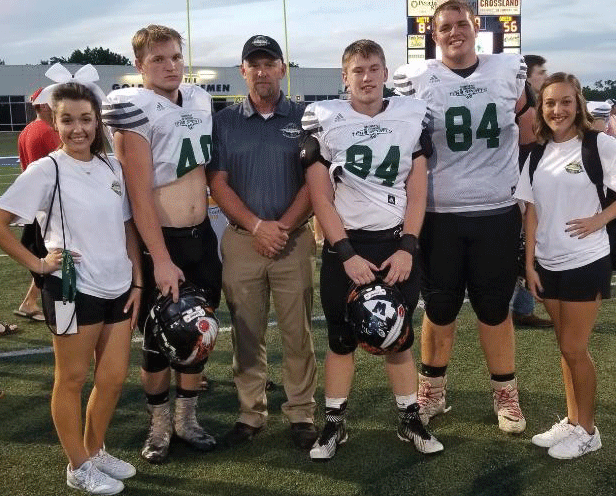 Early in the second quarter the White squad put its only points of the night on the board as Boogie Brown of Dewar capped a seven-play, 63-yard drive with a one-yard run. Brown caught a pass for the two-point conversion to cut the deficit to 22-8.
That would be as close as the White team would get the rest of the night as the Green scored 34 unanswered points over the remainder of the game.  He gained the offensive most valuable player for the White.
The game capped off a five-day stay for the outstanding eight-man footballers in Oklahoma and the players participated in various events throughout the week.
The City of Miami and the Miami Convention & Visitors Bureau (CVB) in partnership with Northeastern Oklahoma A&M College and the Oklahoma Eight Man Football Coaches Association (OEMFCA) sponsored the festivities.