"Today you are You, that is truer than true. There is no one alive who is Youer than You," – Theodor Seuss Geisel, aka Dr. Seuss.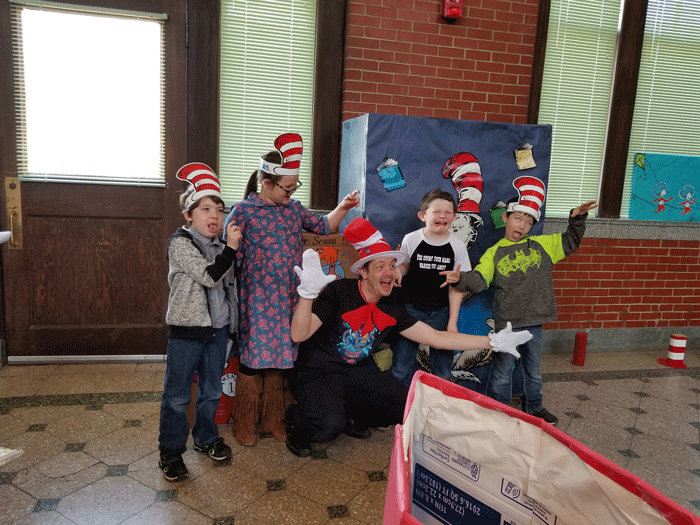 March 2nd was Dr. Seuss' Birthday.  Born in 1904, he would have been 114 this year.  Last Thursday, March 1st, the Library welcomed Terral Public Schools grades K-4 to celebrate Dr. Suess' birthday.  I read 'Ten Apples Up on Top' before the kids participated in games and activities.  The following day, Friday, March 2nd, the Waurika and Temple Head Starts visited.  Thanks to the Waurika FCCLA for helping on Thursday and to Vickie Etheridge and Starr Heron for helping on Friday.  Thanks to all of the teachers, parents, and children that attended.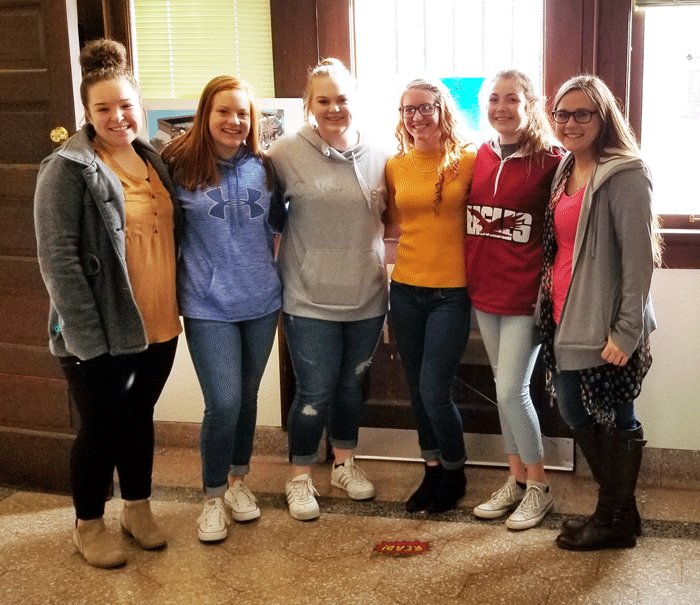 The Story Of The Boot was a display of family stories in Jefferson County created to compliment the Smithsonian Institute exhibition at the Rock Island Depot this summer.
These stories have been compiled into a hardback book.  Copies of 'The Story of the Boot' are $25 and take 2-3 weeks for delivery to the library.  If you would like the copy mailed to a location other than the library, please add an additional $5 for shipping and allow for an additional week for mailing.
'Your Hometown' is a DVD compilation of videos from the local community.  The DVD includes the opening of Veteran's Park, Brickstreet Classic Car Show, Interviews with residents of Jefferson Co. and more!  Copies of the DVD are available at the library for $10 with proceeds going to the Friends of the Waurika Public Library.
Story Time has a new day!  Story Time is now on Tuesdays at 10:00 a.m.  Each week, we read stories to pre-k children.  After Story Time, we have games, puzzles, and children's computer games available.  If you would like to see Story Time on a different day and time, just let us know.
Many events and programs at the library are supported and funded by the Friends of the Waurika Public Library.  The Friends have started their sponsorship drive for 2018.  Sponsorship of the Friends starts at just $10.  For more information, to become a sponsor, or volunteer, please visit the Waurika Public Library.
For information about events, activities and more, visit our Facebook group at https://www.facebook.com/groups/WaurikaPublicLibrary/