Society News
Mrs. F.E. Watkins Honored
To compliment Mrs. F.E. Watkins, who is leaving this week for Indianapolis where her son Milo Watkins and family lived and who will leave from there later for Easton, Pennsylvania to spend the summer with her daughters, Mrs. J. Bolton Love and Mr. Love, Mesdames H.W. Lemons and W.J. Lord were hostesses Saturday night at a picnic supper.
Mrs. F.E. Watkins was again guest of honor Sunday when Mrs. J.S. Mize and Mrs. J.C. Vertrees were hostesses, entertaining a group of Mrs. Watkins' friends at midday dinner. Mrs. Watkins, who has been away for several years, has spent nine months in Waurika this time, long enough to find her own place again in various church, social and club circles, and will be sadly missed. She has promised to return this fall to take up life among us again for next winter.
Family Reunion
There was a big family reunion Sunday in Oklahoma City at the home of Mr. and Mrs. John Pierce when various members of the Osterhaus family gathered for an old fashioned day to be spent in "just visiting." Attention centered in little Barbara Ann Pierce, the only grandchild Osterhaus, Miss Loretta and Clyde of Waurika, Mrs. James Bradley and two sons, Mrs. J.T. Tucker of Fort Worth, Mrs. J.E. Hollis and daughter of Bristow, Mrs. J.S. Buchanon and Mrs. Fred Shrader of Norman. Mesdames Bradley, Tucker, Hollis, Buchanon, and Shrader, all being sisters of Mrs. Osterhous. Other guests were Mr. and Mrs. Bud Osterhaus of Oklahoma City and Miss Ann Kopeller of Manhattan, Kansas, who is a niece of Mrs. Osterhaus.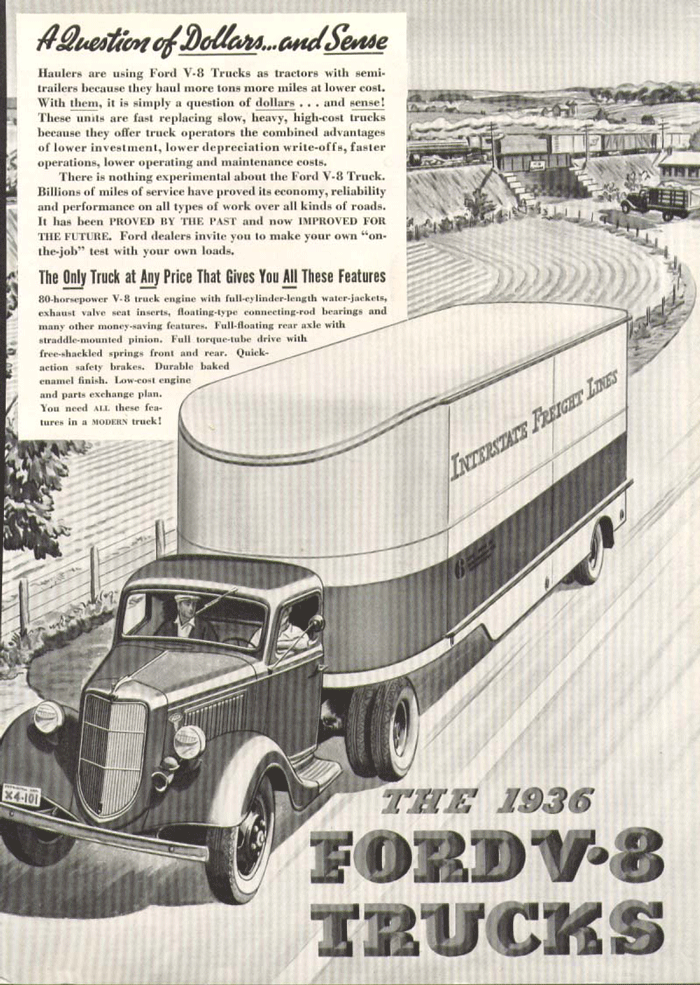 Jrs. J.C. Woods Obituary
Mrs. J.C. Woods died Tuesday of last week at the family home in Fort Worth. Funeral services were Wednesday afternoon at the Fort Worth funeral home and were conducted by Rev. D. Wade Smith, pastor of the Tuner Memorial Baptist church. Interment was in Mount Olivet Cemetery. Mrs. Katherine Helen Woods was 25 years old. She is survived by her husband and two small children, Anita Sue and Larry, a sister Mrs. William Miller of Gotebo, and two brothers, Tomer Arlington of Carnegie and Vernon Arlington of Sylvan, Oklahoma. Mr. and Mrs. Woods and children lived in Waurika for some time two years ago and she was a member of the Ladies' Choral Club and took an active part in the music.
Mrs. Lottie Latham Obituary
Mrs. Lottie Latham, for many years a resident of the Irving community south of Waurika, died May 19 in a Lawton hospital. Funeral services were held at the Methodist church in Geronimo the following day with interment in the Walters cemetery. Mrs. Latham was born January 26, 1880 in Cooke County, Texas. She grew to young womanhood and was married August 14, 1904 to Frank Latham of Forestburg, Texas, where they lived several years. They came to Oklahoma in 1918 and settled on a farm east of Terral where they lived two years. Then they moved to the Irving community, residing there until six years ago, when Mrs. Latham and the children moved to Geronimo. Last year they moved to Lawton where they were living when Mrs. Latham passed away as the result of burns suffered May 9 when she came into the house to light the oil stove when it exploded. She was taken to the hospital and seemed to show signs of recovery, so much that her sister Mrs. W.T. Skinner of Waurika, who had been called to her sister's bedside returned home. Mrs. Latham was a member of the Assembly of God church. She is survived by her aged father, J.C. McCracken, 89 years of age, of Electra, Texas and by her ten children, Minnie, Beatrice, Woodrow, Sonny, Mrs. Billy Walls, Mrs. Earl Alexander, all of Lawton, Mrs. Fred Holcomb of Walters, Mrs. Ed Woods of Temple, King and Bob Latham of Geronimo. There are five brothers, F.R., J.N. and C.C. McCracken all of Electra, Texas, J.L. McCracken of Wellington, Kansas and J.E. McCracken of Bowie, Texas; and two sisters Mrs. Maggie Penland of Lawton and Mrs. Skinner of Waurika.
Mrs. L.W. Myers Obituray
Mrs. L.W. Myers died Saturday, May 23 after an illness of several months. Funeral services were held Sunday afternoon at the Adventist church and were conducted by Elder Deepen, and interment was in the Addington cemetery by the side of her mother who passed away several years ago. Martha Elle Swarnes was born in Illinois in 1875. While still a child, she moved with her parents to Butler, Missouri where she grew to young womanhood and was united on marriage June 10, 1894 with L.W. Myers. To them was born a son who lived only seven months. His passing left them childless through the y ears. After living at Butler for two years, Mr. and Mrs. Myers came to Texas and from there into Jefferson County in 1905 where they lived continuously. They bought a farm north of Waurika and lived here until three years when they (ago) when they moved into town. Mrs. Myers was converted in 1894 and h as lived a Christian life. Her husband, with whom she had lived and loved, worked and played, wept and laughed, through 42 years of married life. She had been ill for about six months. She is survived by her husband, two sisters Mrs. H.H. Strader who lives northwest of Waurika, and Mrs. Edith Kelly of Pasadena, California; and a brother, W.A. Swarnes who lives near Rich Hill, Missouri.
Carl Bennett Dies in Motorcycle Crash
Carl Bennett, dancing teacher at Duncan and well known in Waurika, died Sunday afternoon in a Duncan hospital as a result of a fractured skull sustained when he was hurled from his motorcycle about five miles east of Lawton Sunday morning. His wife, Mrs. Oscea Grumbles Bennett, who was riding in the basket of the motorcycle, is in serious condition at Patterson hospital in Duncan. Funeral services were conducted at Duncan Sunday afternoon by Rev. Carl Covey, pastor of the Duncan Christian Church. Interment was in Duncan cemetery.
Judge S.L. Spivey Court Report
Ray Fowler $25 fine and 15 days in jail.
Walter Fowler – same as above.
Charles Kennedy and Oscar McMurtry got 15 days in jail.
Noble Tidwell received 30 days plus costs.
George Rogers received 30 days plus costs.