The Red River Valley Venue & Opry House hosted a country music event on Saturday, May 12th, in Byers, Texas at the newly restored (former) Byers Methodist Church.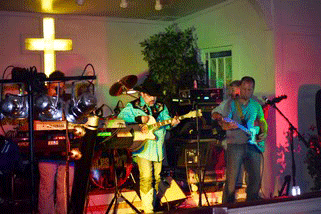 Niles City, a Country/Rock/Blues/Funk music group from Ft. Worth, entertained for two hours; delighting the audience with a variety of genres ranging from classic country to gospel music.  These EFI recording artists are talented singers, songwriters and musicians who are no strangers to the music industry.   Most of them have over 20 years in the music industry; offering an amazing and professional entertaining experience. They recently opened for headliners at Billy Bob's Texas in Ft. Worth, including country artist, Steve Wariner,  as well as opening for Kiefer Sutherland and his band the same weekend.  Read more about Niles City and these amazing musicians on their website www.nilescityband.com and on their Niles City official FB page.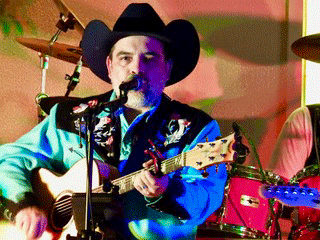 Based on the numerous positive comments and feedback from those in attendance, they have been invited to return.  That date and time is yet to be determined, but we anticipate it to be within the next couple of months.  The Red River Valley Venue & Opry House official FB page will post dates for this and all upcoming music/entertaining events,  as they are confirmed.   For more information regarding the venue, dates and rental pricing, please contact, Jerry McMahan @ 281-785-1990.