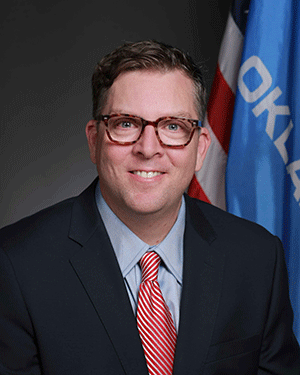 We now have six weeks left in the first session of the 56th Legislature. My first session at the Capitol has flown by so far, and now is the time we really start getting into specifics with appropriations and budget bills.

Committee meetings wrapped up on April 13, so most bills that did not clear committee are dead for the remainder of the session. However, there is an exception for revenue-related legislation. The Appropriations & Budget Committee's deadline is April 20, but there is some flexibility on that deadline as well, and it is not unusual to see additional bills pop up after that date.
I'm sure many of you are aware of the budget proposals that are being floated. The governor has her plan; the Democrats in the House proposed one of their own; even the state auditor has come up with a tax proposal. I'm sure you are wondering where we Republicans are in our budget process.
There are many items still up in the air, but House Republicans are about to start proposing several building blocks for a balanced budget. Leadership has a plan in place, and we will begin taking up revenue-raising measures as well as other possible solutions in the next couple of weeks. Chances are there will be a number of tax credits, exemptions and deductions on the table before we see anything like a tax increase. I plan on reviewing every proposal carefully as we seek to close the $878 million projected shortfall in next year's budget. As those bills come up, I will be sure to update you with any major developments.
Even though budget work has yet to be finalized, the Judiciary – Criminal Justice & Corrections Committee and the Public Safety Committee passed some significant criminal justice reform measures last week. These bills were part of Gov. Mary Fallin's justice reform package and are meant to better Oklahoma's corrections system. I'm not in either committee, but I was glad to hear the bills are progressing, and I look forward to voting on them when the measures come before the House floor.
If you remember, we are currently hearing Senate bills in the House. The third-reading deadline for those Senate bills is April 27, meaning all of those measures will have to receive a hearing by that date to stay alive. At that point, the House will review any amendments senators added to our legislation. If we approve those changes, the bills can progress to the governor's desk. If we do not approve the amendment, the bill can go to a conference committee to iron out any details.
As always, please feel free to reach out if you need anything. Being your state representative is one of the most gratifying jobs I have ever had, and I want to do as much good as I can. You can call my Capitol office at (405) 557-7327 or email me at Marcus.McEntire@okhouse.gov. Thank you, and God bless.