Editor's Note: This is a story continued from last week.
"Southern Rain" performed throughout the evening, especially why those who attended enjoyed the Italian meal provided by the Duncan Regional Hospital.
After Monica Bartling and she presented those who had helped during the historic exhibit titled "The Way We Worked," Chamber President Jon Waid recognized some of the new businesses that were created in Waurika during 2018.
The Attic opened on D Street across the street from Shelton's Grocery. It is owned and operated by Stephanie Snider.
There is a new restaurant just east of the 70/81 intersection in Waurika called Doc's Place owned by Dr. Susan Howard.
Dee McMahan and her husband Jerry are owners of the exquisite Red River Valley Fine Art Gallery on Main Street right next door to City Hall.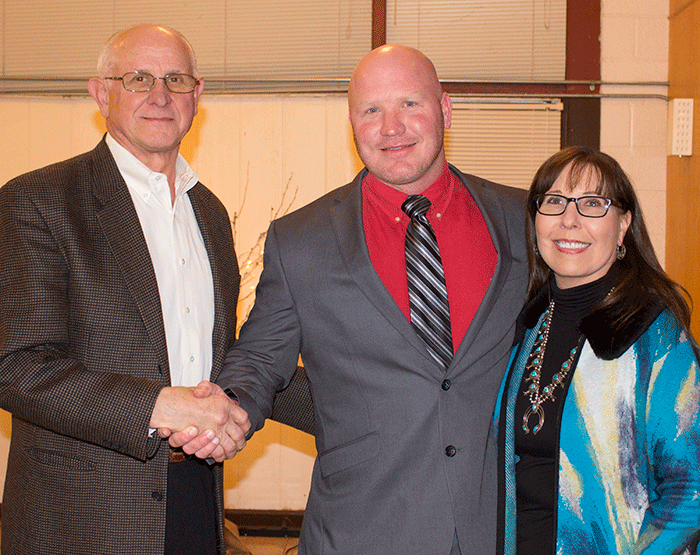 A new portable building outlet is open on the south end of main street called The Shed Man owned by Jon Hunt. He is also the pastor of Trinity Holiness Church on D Street in Waurika.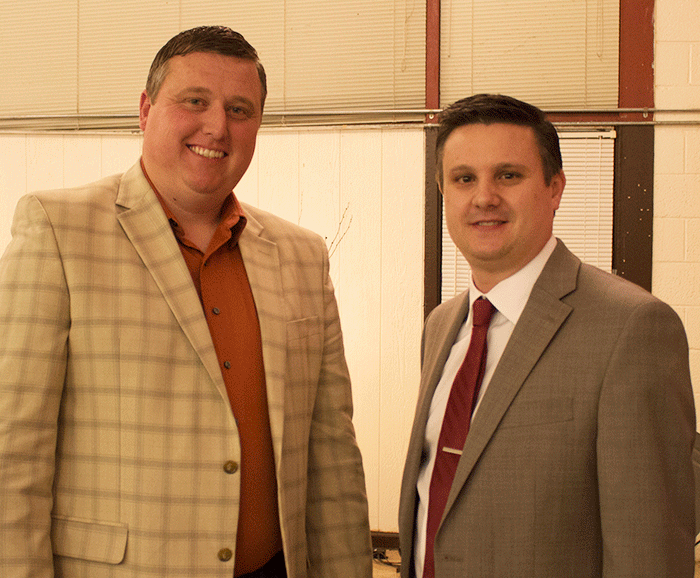 Cody and Traci Simmons opened the Eagletown Academy a— preschool day care— located on south main street. Cody is also the Elementary Principal.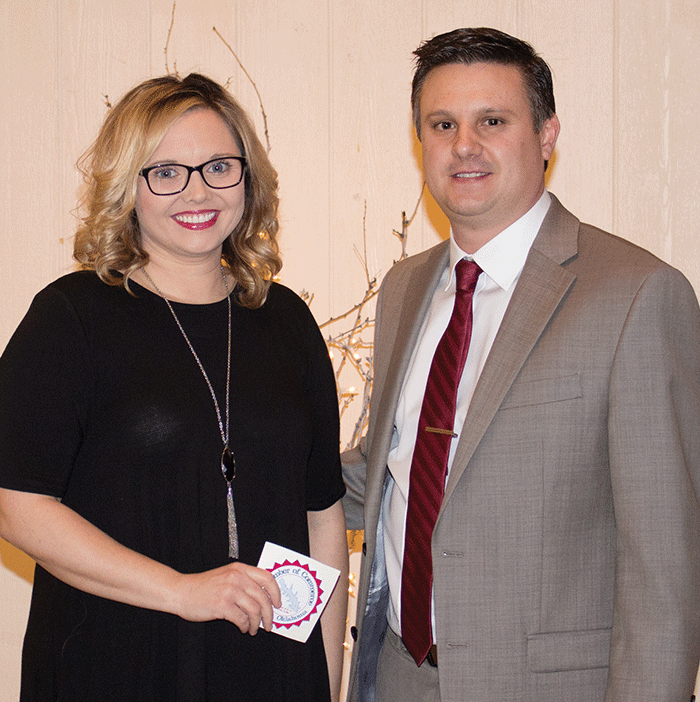 A Special Service Appreciation Award was given to Craig Williams for all of his hard work in beautifying Waurika with his gifted talent of landscaping and horticulture. His talents can be seen on both main street and at Veterans park as well as various other locations. In the upcoming year he would like to add wildflowers to the entrance areas of the city.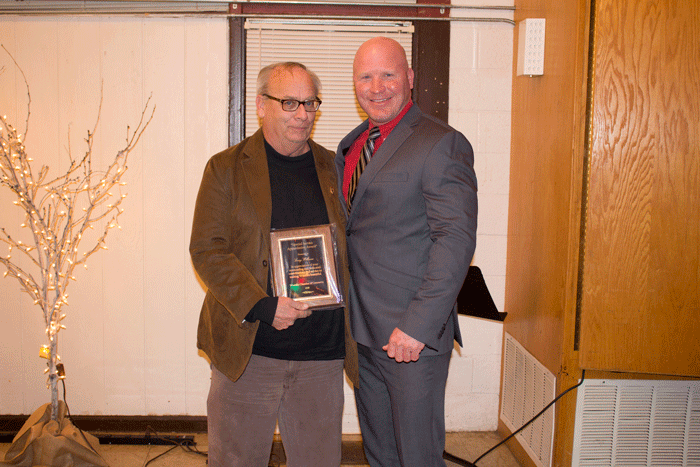 The Organization of the Year Award was presented to the Waurika High School Alumni Association.
Last, but definitely not least was the Business of the Year Award presented to Jefferson County Hospital.
Duncan Regional Hospital CEO Jay Johnson and Jefferson County Administrator Richard Gillespie was presented the Award.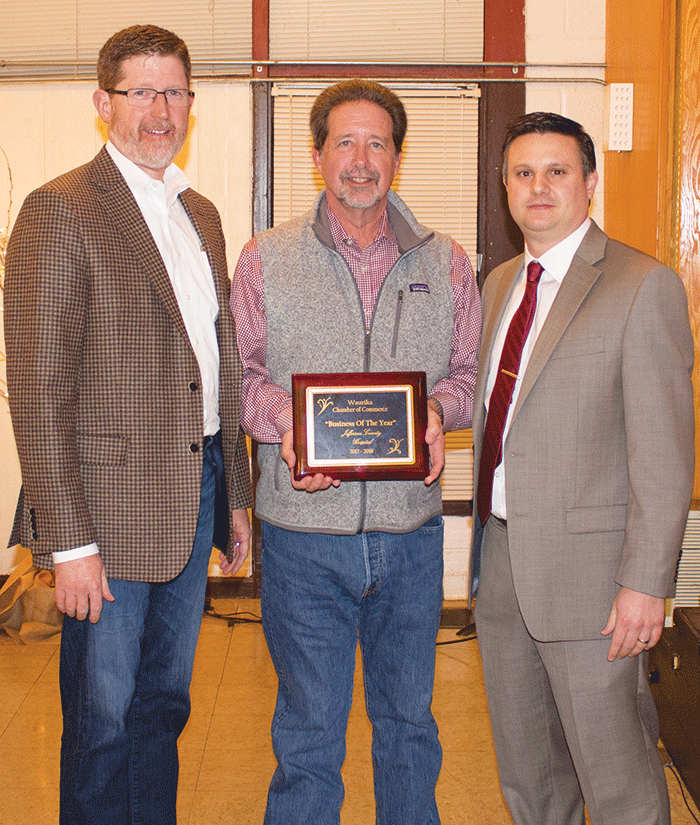 Others were recognized for all the hard work during what is considered a very successful year for Waurika.
Before the evening came to an end, Jon Waid was given a gift of appreciation for all his work as Chamber President during 2018.