DUNCAN, Okla. – It's the ninth year for the Chisholm Trail Heritage Center to offer its free National Day of the Cowboy celebration, Saturday, July 27. With funding from the Oklahoma Arts Council, the museum is able to provide live music and a children's art project during this event. This day is also the busiest day of the year for the Heritage Center.
Designed as a fun celebration and a way to give back to the community, there's no admission charge into the museum on the National Day of the Cowboy. Guests can choose to attend morning, mid-day or afternoon and they will be able to enjoy everything planned. All the fun is indoors. The entire day of activities, 10 a.m. to 5 p.m., is for families and individual fun – no matter the age.
All the fun is indoors. Music, exhibits, a few surprises and interesting individuals – an author, bison ranchers, a basket weaver– will be available for guests to meet.
This year, a nationally-touring exhibit, Bison: Ancient. Massive. Wild., is available to see and the art project will be bison related. It will be the final weekend to see the bison exhibit. It is the largest exhibit the Heritage Center has hosted and is a visual, educational and historical display.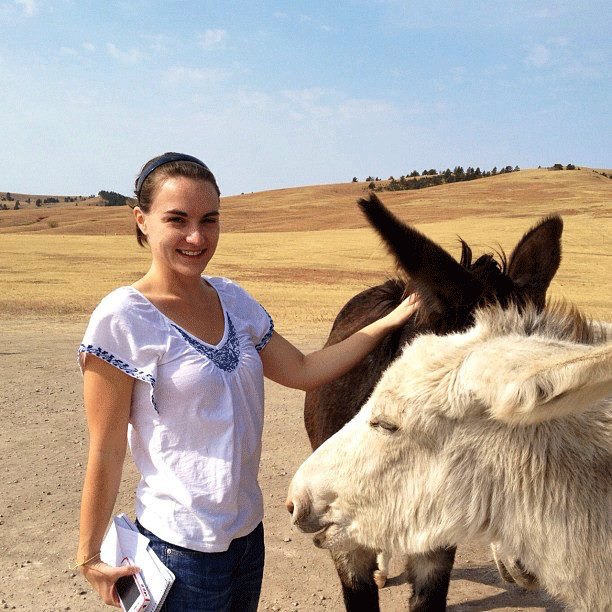 Visitors to the Heritage Center for its biggest event of the year always remark how much they enjoy meeting the special guests booked. This year's out-of-town guests include Oklahoma author, Kristi Eaton of Tulsa, who wrote "The Main Streets of Oklahoma: Okie Stories from Every County"; Pauline Asbury owner of Habasketry, of Oklahoma City, who will demonstrate basket weaving; and bison ranchers James and Sandy Stepp from Wichita Buffalo Co. at Sandy Springs Farm in Hinton. The Stepps will feature their products, share stories about bison herd management and have a surprise for the children. Also, visitors get a chance to see "A Texas State of Mind" that has original paintings from Nocona, Texas artist, Larry G. Lemons.
Live music entertainment will be the Cowboys at Heart band, with Allen Wooten, Missy Frye and Gaylon Blankenship, from the Comanche Opry in Comanche. They have been entertaining the guests to the Heritage Center for years on Duncan's original National Day of the Cowboy celebration.
"I am a cowboy at heart and from this area. The Heritage Center is history of this area," Wooten said. His band formed about six years ago and the Heritage Center is one of their favorite venues to perform. Plenty of chairs are staged so visitors can sit and enjoy the music or dance if they choose. Wooten and his band also perform during jam sessions at his Cowboy Opry venue on Thursday nights.
Frye, one of the band members, began playing guitar in 2005 and has been singing for most of her life.
"Allen and I have jammed together since 2005, but probably playing consistently (as a band) for audiences the past six or so years. The Heritage Center is special because of all the history it portrays from our ancestors," Frye said. "My grandparents came across the plains in a covered wagon so seeing life size images of all they saw as children is interesting to me. Not to mention all the kind people who have invited us to play each year. It is so much fun and a highlight for the band."
Blankenship's name may be familiar to fans of Summer Breeze, who he played with for years, also having opened for many country bands. "I quit playing music in 1986, then started back in 2006. I love playing with Missy Frye and Allen Wooten. We have so much fun playing together."
Over the years, they have performed at ranches, rodeos, firefighters' banquets, Fourth of July celebrations and cowboy church events. They play traditional cowboy songs, with some gospel and old country tunes mixed into their sets, which vary from venue to venue.
And while the more mature visitors enjoy the music, children can play in the Interactive Area, the Duncan General Store and create an art project to take home. Each year, the art project is different.
Visitors can experience the 4D theater, Campfire Theater, and tour the Garis Gallery of the West on this day of free admission. Tours will not be provided on this day and guests or large groups wanting to learn more about the history of the museum and the Chisholm Trail are encouraged to pick another day to visit.
FYI:
Chisholm Trail Heritage Center's National Day of the Cowboy background information.
In 2016, the Heritage Center was awarded the "Cowboy Keeper Award" by the National Day of the Cowboy non-profit organization. The award is given to those who make substantial contributions to the preservation of pioneer heritage and cowboy culture, while also inspiring others to do the same. Since 2010, the Heritage Center has been celebrating National Day of the Cowboy with a free admission day. In 2013, Oklahoma state legislators approved a resolution to officially recognize NDOC.
Please visit our website: www.onthechisholmtrail.com and our Facebook page to learn more about all of these activities and other events.

Chisholm Trail Heritage Center is open 7 days a week, 10 a.m. to 5 p.m. Monday-Saturday; 1-5 p.m. Sunday. Located at 1000 Chisholm Trail Parkway in Duncan. Call 580-252-6692 for information. It is an official "Best Heritage Attraction," an Oklahoma Outstanding Attraction, a National Day of the Cowboy 'Cowboy Keeper" and a Top Ten Western Museum – True West Magazine. Chisholm Trail Heritage Center Association is a 501c3 non-profit.