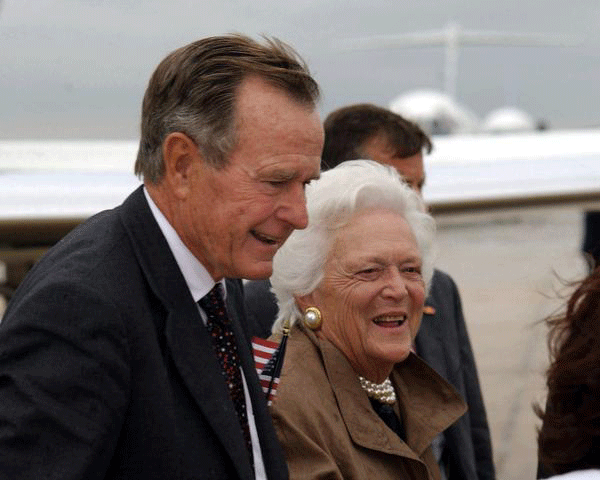 Washington, D.C. – Congressman Tom Cole (OK-04) mourned the loss of former President George H. W. Bush, the 41st president of the United States.
"I am deeply saddened by the passing of former President George H. W. Bush. He was an inspirational American figure and principled leader, who devoted his life to public service and benefiting the greater good. He was not defined by his politics but always by compassion for others and love of our great nation.
"As a Republican State Chairman, the NRCC's Executive Director and a GOP political consultant, I interacted with George H. W. Bush on many occasions during the 1980s and 90s. I found him to be invariably thoughtful, substantive, modest and polite. President Bush always cared about others more than himself. He was the most grounded and least egotistical politician I ever met. His sheer decency and profound wisdom were often overlooked because he refused to boast about his many personal and political accomplishments. President Bush personified the virtues of the so-called 'greatest generation' that won the Second World War and turned America into an economic powerhouse and a beacon of freedom that was the envy and hope of the world.
"Along with Ronald Reagan, George H. W. Bush led America to victory in the Cold War, consigning the old Soviet Union to the ash heap of history. When he departed office, he left the world at peace and America as the globe's only and uncontested superpower. It was an amazing achievement that was unappreciated at the time.
"His legacy extends far beyond any office or position he held. First and foremost, he was a family man. George H. W. Bush was a devoted husband, beloved father and adored grandfather. My thoughts and prayers are with the entire Bush family as they mourn this incredibly difficult loss."