The Ryan Cowgirl cross country team finished the most successful season in school history last Saturday at Shawnee's Gordon Cooper Technology Center – the site of the Class 2A State Cross Country Meet.
 The Cowgirls finished in a tied for fifth place with Cherokee. Both teams had 192 points. Team places are settled by the finish of the sixth runner on each team and Cherokee earned the tie-breaker.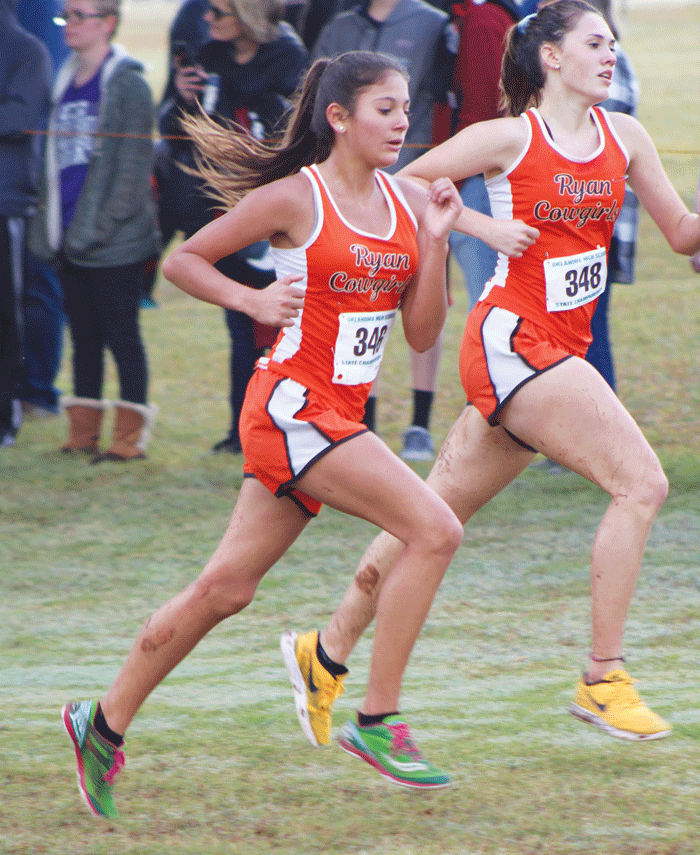 Boise City-Keyes won the Class 2A girls' title with 78 points, but Hooker was right behind with 80 points and Watonga was third with 90 points.
 It was a much more conducive day for a cross-country race than last week's regional meets around the state. The Class 2A girls' division featured the 21 teams that qualified in the regionals last week and 157 total runners.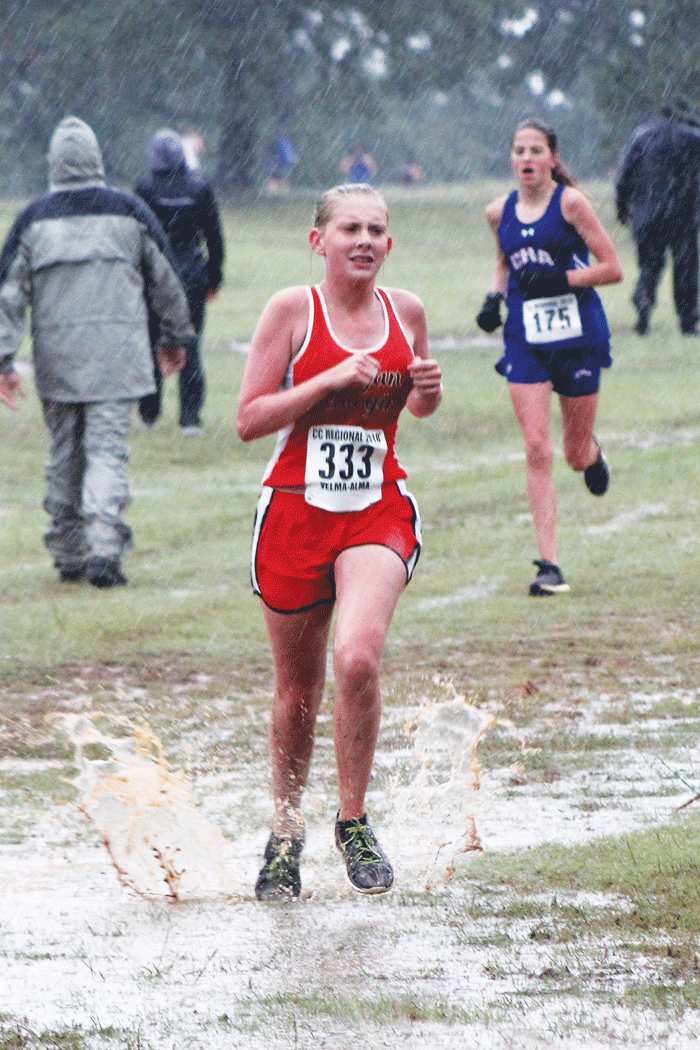 Lilybet Harmon placed the Cowgirl team members with a 42nd-place finish. Her time was 13:39.3 over the 3,200-meter course. Harmon's time was just short of her best time of the season set at the Cameron University meet a couple of weeks ago.
 Holland Carter, the only senior on Coach Steve Spangler's squad, was 47th for the Cowgirls and finished with a time of 13:50.1, which was an individual best for the 2018 season.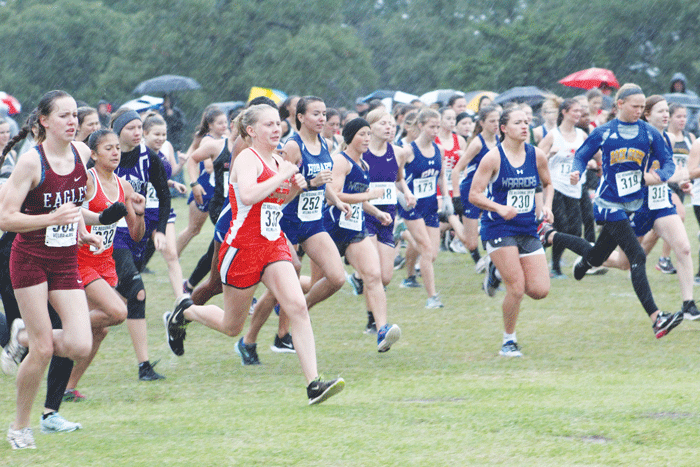 Finishing 53rd for the Cowgirls was Juliet Spangler with a time of 13:55.4. Spangler was appearing in her third state meet after qualifying as an individual her freshman year.
 Freshman Katlyn Dabbs was 54th for the Cowgirls with a time of 13:56.9 and that was just two seconds above her best finish of the season which came at the Cameron meet.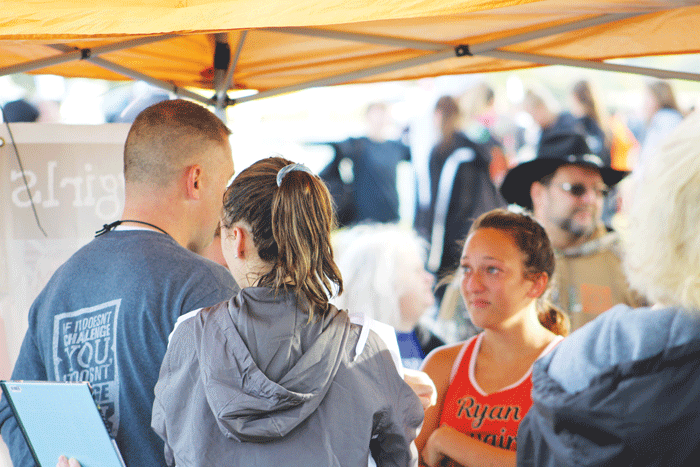 Lily York was next for the Cowgirls and finished just behind Dabbs in 56th place with a time of 13:58.2. York's time was also a personal best for the 2018 season.
 Rounding out the team finishers for the Cowgirls was Alicyn Williams, who was 111th and recorded a time of 15:32.6. The Cowgirl freshman bested her top time of the season by over 10 seconds in the state meet.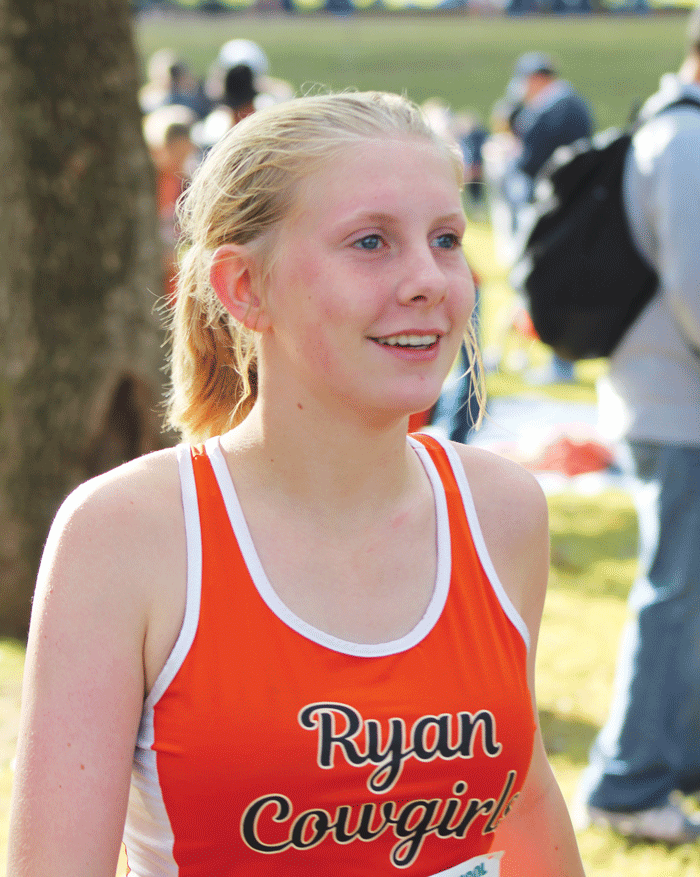 The competition at state marked the end of incredible achievements by the Cowgirl cross country squad in only their third season of competing as a team.
 The Cowgirls won meets at Waurika, Walters, Frederick, Healdton and Cameron University. The team successfully defended the titles won in 2017 at Waurika and Healdton.
 The Cowgirl harriers also finished second at Sulphur and third at the Class 2A regional and were ranked among the top 10 girls' cross country teams in Class 2A all season.