The Ryan Cowgirl cross country squad raced to its second straight meet title a week ago Tuesday at the Walters Invitational at Sultan Park.
While it was the fourth team title claimed by a Cowgirl cross country team in the short history of the sport at Ryan, it might have been the most impressive.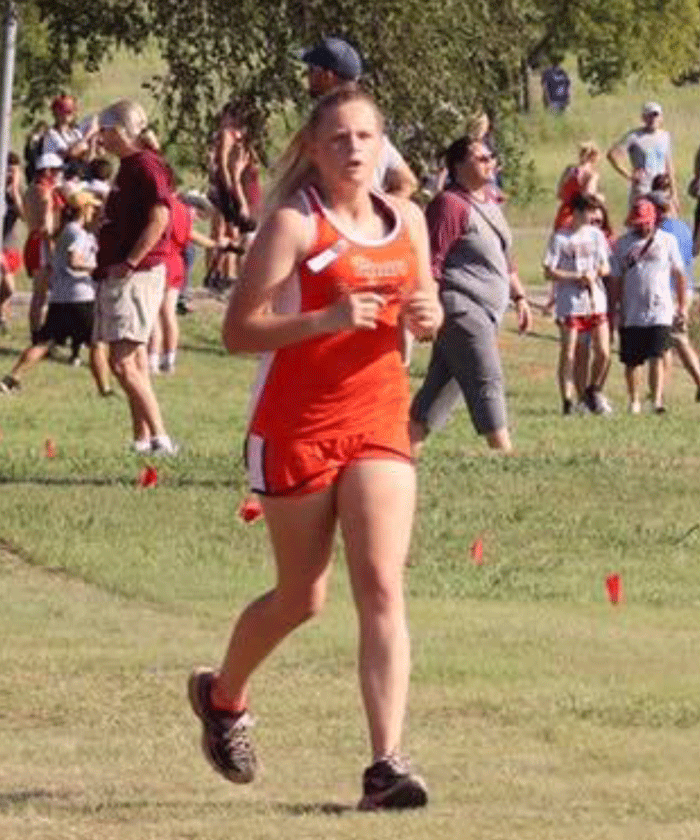 The Cowgirls won the meet with 40 points which was just in front of Class 3A's third-ranked Community Christian squad that finished as the runner up with 43 points.
All five Cowgirl harriers claimed medals in the meet to help the team to the title.
 Juliet Spangler led the Cowgirls with a runner up finish in the 3,200-meter race. Individual times were not available due to a malfunction of the timing device.
Lilybet Harmon claimed fourth place and Holland Carter was seventh to give the Cowgirls three top 10 finishers.
Lily York finished 13th and Katelyn Dabbs was 21st in the race. The top 25 runners earned medals.
The high school girls division at Walters featured 69 competitors.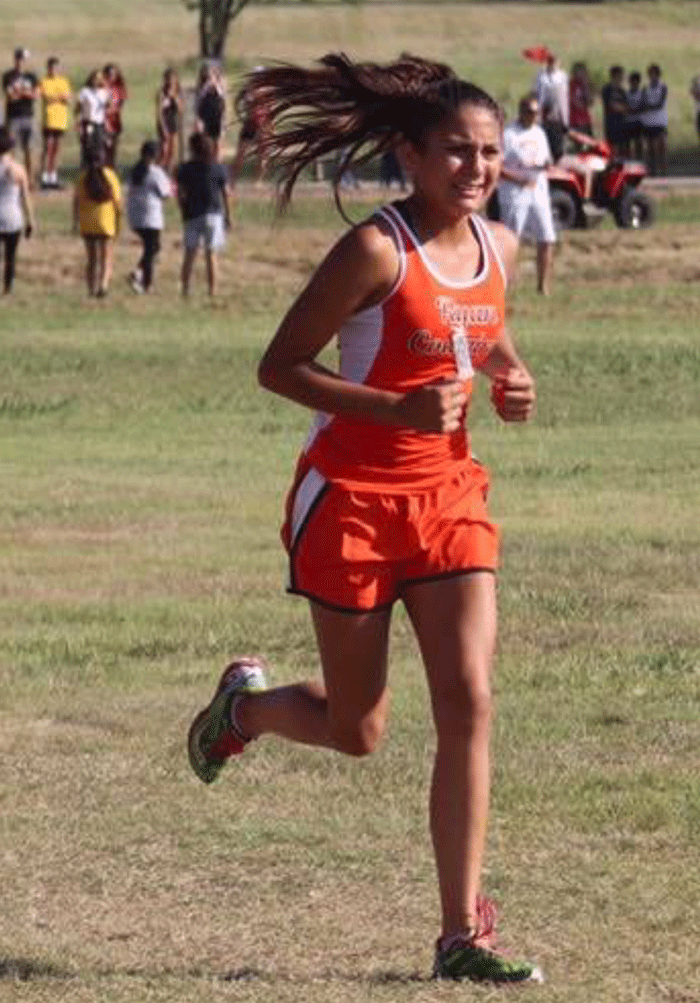 Ryan is now ranked fifth among the Class 2A cross country squads.
The Cowgirls were to have competed Tuesday at the Velma-Alma Invitational and then will travel to Frederick tomorrow (Friday) to compete in the Frederick Bomber Invitational.
Ryan had two medalists in the junior high boys division – Koble Lewis, who finished 20th and Carson Williams, who was 23rd in the race that featured 80 junior high boys.
Jasmine Villarreal was ninth and Whittney Spangler finished 14th to both earn medals for Ryan in the junior high girls division. A total of 91 runners competed in the junior high girls division.