The Summer Reading Program kicked off last week on June 4th.  
Monday, after DEAR (Drop Everything And Read) time, the kids made banjos. After reading and crafts, it was time for lunch. Thanks to Sonic for providing grilled cheese and tater tots and thanks to Vicki Etheridge and Starr Heron for helping out.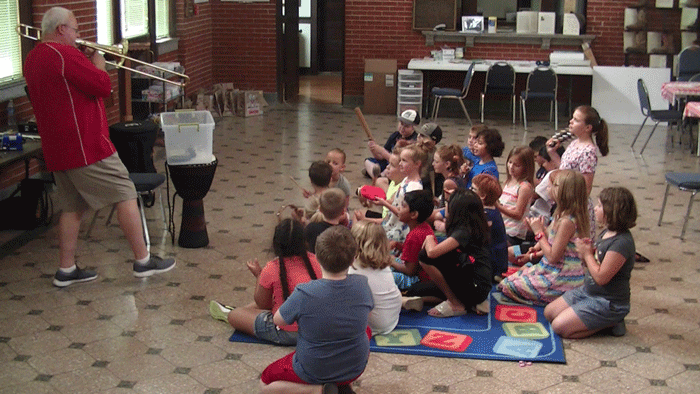 Tuesday, after DEAR time the kids made maracas using plastic eggs, grains and spoons. After they finished their craft they went outside to play games finding eggs under cans.  For lunch, Patricia McGriff made hot dogs for the kids served with fruit and chips. Thank you Pat!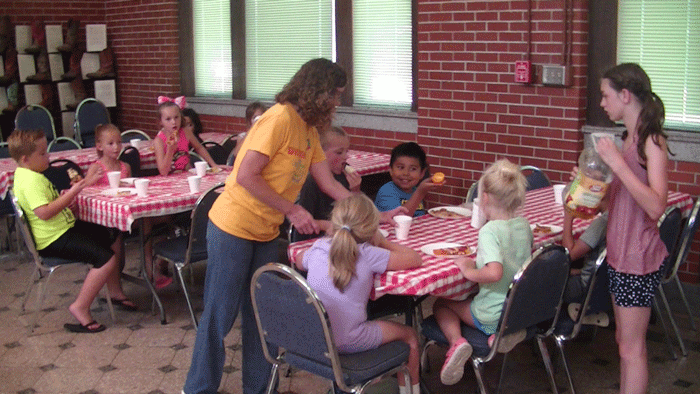 Wednesday, after DEAR time, the kids made kazoos with toilet paper rolls, wax paper, and rubber bands. After making their craft, the kids headed outside to race while holding a pool noodle between their knees.  Thanks to Kristie Gaines and her team at the Quick Mart for providing pizza today for lunch. Thanks to the Waurika Lion's Club for serving.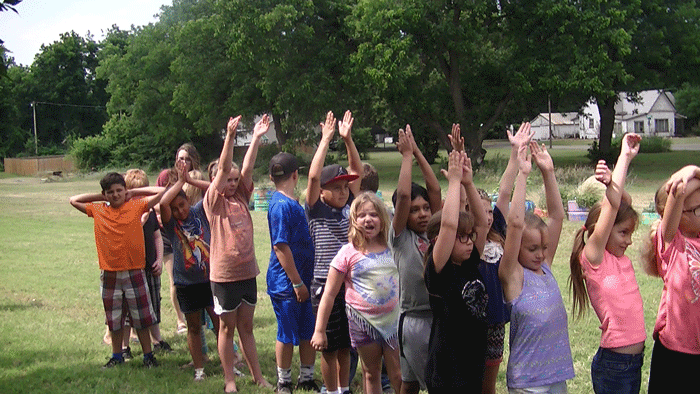 Thursday, after DEAR time, Mr. Hodges, the Waurika band director, came to talk about music and brought a variety of instruments such as a trumpet, trombone, flute and drum. Thank you Mr. Hodges!  Mr. Hodes  also gave them clackers and tambourines and had them play along while he played the trombone. Next, the kids made harmonicas out of craft sticks.  After the presentation and crafts, the kids had lunch. Thanks to Adam Brinson and Jeffco Helping Hands for providing lunch today. Also thanks to Carol Prewitt and Anita Goza-Solomon for helping serve.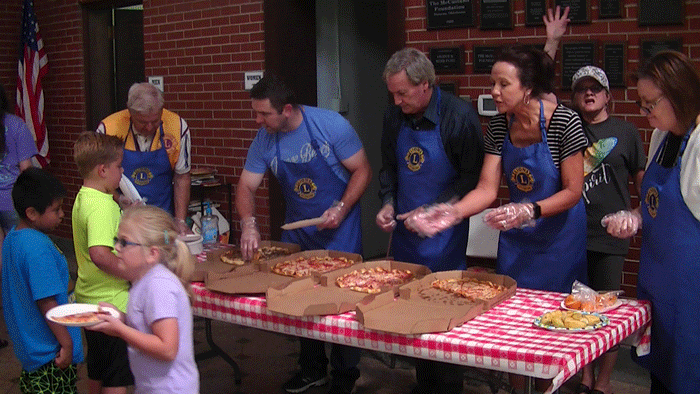 Friday wrapped up the first week of the Summer Reading Program. Fridays are park days and after Drop Everything And Read, the kids headed outside for some flavor-ice and play.  Once the kids came back inside, it was time for lunch. Thanks to Gary and Lauren Nitschke for providing the meat and grilling hamburgers. Thanks to Carol Prewitt for helping prep and serve.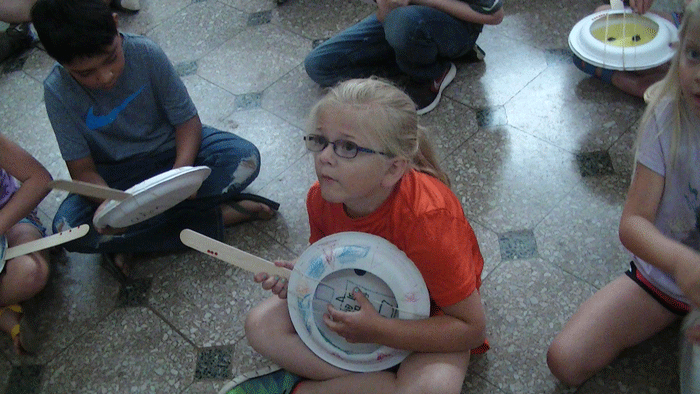 Thanks to Kim Clampitt for setting up activities last week. It was her first time teaching for the Summer Reading Program and she did great! We'll see her back for Week 4. This week, Ramona Johnson will be here to coordinate the program.
Thanks to Karlee Berthiaume for all of her assistance.  Thanks to Brittney Helterbran for all of her help.  Also, thanks to Destiny Foster and Presley Parker for volunteering this summer.  Thanks to all of the people in our community that support this wonderful program.
It's not too late to sign your child up! Programming runs each weekday, June 4 – July 27 – with the exception of the July 4 holiday. Reading and activities will be from 10:00 a.m. – 11:30 a.m. with lunch served at 11:30 a.m. Children attending the Summer Reading Program must be picked up by their parent/guardian by noon each day.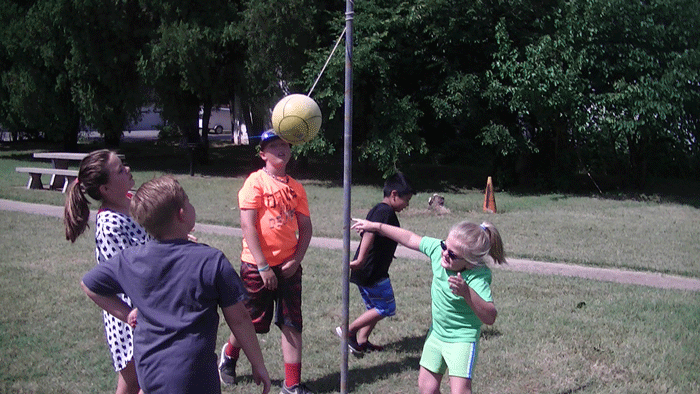 Children must be registered to attend. In addition to registration, age requirements include children entering first grade in the fall through those entering fifth grade in the fall. Older school-aged children are welcome to participate as helpers. For information or registration forms, visit the Waurika Public Library or call 580.228.3274.
The Summer Reading Program is free to attend. The public library, community organizations and individuals care about your children. Together we raised funds to offer daily educational programs and week-day lunches to keep your children's minds and bodies fed this summer. Whether keeping track of the amount of time your children spend reading or the number of books they've read this summer, children who attend the Summer Reading Program keep their minds active and enter the new school year ready to succeed.
For information about events, activities and more, visit our Facebook group at https://www.facebook.com/groups/WaurikaPublicLibrary/