Waurika is honored to have as its special guest for this year's Memorial Day Parade, a WWII veteran who was born west of Waurika in the Hooperville community and went on to serve his nation with distinction, Odell Hooper.
Hooper is related to Gary and Sharon Duncan;Gary and Jane Carter; and Roy and DeeAnn Himebaugh.
Of the16 million Americans who served in WWII only about 496,000 were still alive in 2018. Odell Hopper is one of them.
During the years towards the end of the great depression, Hooper realized he didn't want to be a farmer like his father. Instead, he made the trek to California where he eventually found a job working for Douglas Aircraft. Odell had no idea how much his life was about to change. Instead of a steady life as a farmer, his life was about to be filled with adventure.
Recently, Hooper related the story of his time in WWII to his great niece, Jill B. Jones. Her article appeared in the May 26th edition of the Duncan Banner.
Like most young men of his time, he joined the military after the United States entered the war after the bombing of Pearl Harbor by the Japanese. Hooper joined the Army Air Forces and was trained as an aerial gunner.
Eventually, Hooper was assigned to a B-24 crew. The B-24 was also known as the "Liberator". At the age of 19 he found himself headed to war. He landed near Ipswich, England at Buckingham Field in February 1944 as part of the 453rd Bombardment group. The 453rd would take part in 259 missions and 58 crew members would give their lives to win the war. In the article that appeared in the Duncan Banner, Hooper is quoted as saying that on one day of combat they lost 60 planes with 600 men being shot down.
Hooper's own plane was shot down on March 8, 1944. The plane crashed near Balkbrug, Holland. Before crashing, Hooper and his co-pilot put on their parachutes, shook hands, and jumped.
After jumping things didn't go as well as planned. After attempting to pull the rip cord three times, he realized that his chute was on upside down and the cord he had been pulling on was just a strap. The rip cord was on the other side. Hooper grabbed the correct cord and was able to land safely.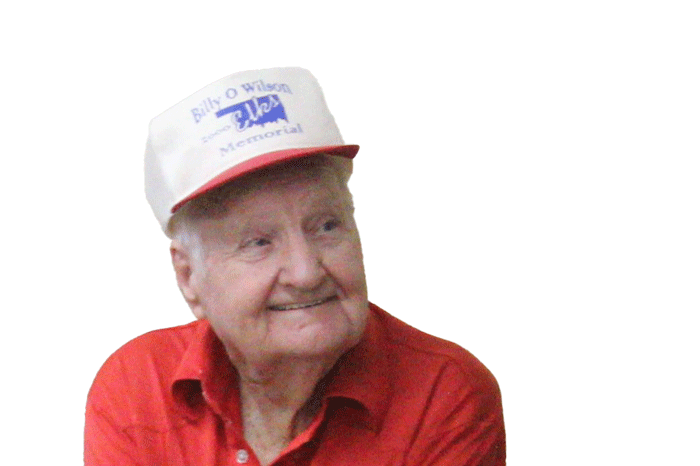 Only four of the ten who bailed out that day were able to avoid capture by the Nazis. Hooper lay in a ditch for several hours covered with his chute and weeds trying to stay warm and avoid capture. Once it was dark he was able to locate a haystack, dig a hole under it and hide until found by a local farmer.
Over the next four months he would move from one location to another with the help of strangers and the use of fake passports and identities to avoid capture. Eventually, he was able to find a train that would take him from Antwerp to France. France was an ally with the US. His plan was to make it to France and reclaim his identity as well as his freedom. However, that was not to be the case.
Hooper was surprised and surrounded by the enemy and taken into custody before he could make to France. That was August 1944. It is his belief one of those pretending to help him possibly betrayed him to the enemy.
During the following six months he spent time in a POW camp in Poland where he survived on very little food and water and was subject to interrogations but avoided the torture many of his fellow soldiers faced.
Germany began to realize in early in 1945 the war was closing in on them. In February of that year many POWs died during forced marches. Because Hooper had contacted diphtheria, he was sent to a camp in Barth, Germany by train.
May 1945 victory was declared in Europe. Hooper's camp was liberated by the Russians and by July he was back home and was discharged in November.
Although Hooper didn't become a farmer he was glad to be back in his home State of Oklahoma. He spent the next thirty-two years working for Montgomery Ward in Duncan, Oklahoma. Not only was he become the manager of the tire department for the store, he also venture into a second career in real estate. Over the next twenty years he sold lots of land around the Waurika lake.
Waurika is grateful for Hooper's service to his country and proud to honor him as a special guest of this year's Veterans Parade.