Stephanie Reynolds has been teaching at Waurika Schools for 15  years. 
She is currently one of the Pre-K teachers at Waurika Elementary. She has been teaching Pre-K students for 14 years. 
Before that she taught 4th Grade.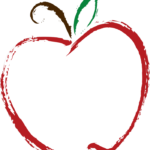 Her degree is in Psychology from Southeastern University in Durant. 
Before becoming a school teacher, she worked with a domestic violence shelter. 
While there she spent time with the children of domestic violence victims. That was what inspired her to become a teacher. She enjoys working with children. 
Her hobbies consist of keeping up with her children.
She and her husband Spence have three children.
Her son Tack is in 5th grade. 
Her daughter Reese is a 6th grader. 
Casey is her oldest daughter and is a sophomore.
She is a 1997 graduate of Waurika High School. 
Her husband is a graduate of Ryan.