As we near the end of January, we are enjoying a week of mild temperatures! It is a great improvement from just a couple of weeks ago with lows in the single digits. Deer season is now complete and next week we will announce the winner of our big buck contest.
This is a great time to be out predator hunting and hopefully lower our population of coyotes, bobcats and even some feral hogs if you're lucky. The local deer and quail populations would appreciate it.
Waterfowl season is still open and I know that Clay Forst and Stuart Ranch Outfitters have provided their clients with some great shooting opportunities over the last few weeks!
Clay had a post on Facebook this weekend with his great dog "Wrigley", who had just completed his 1000th retrieve this weekend! If you haven't seen Wrigley, you have certainly missed out; he's not only the largest Golden Retriever I've ever seen but also a great looking dog. Congrats to Clay and Wrigley- an accomplishment that took a lot of hard work.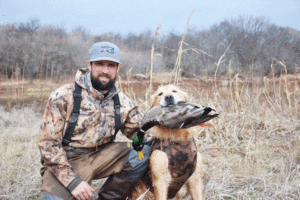 As we get into February next week, many of us will start turning our attention to warm spring days  and fishing. The early crappie bite isn't too far off and we all know how great they are on the table.
Now is the time to get your rods and reels cleaned up and lubed, replace the line and inspect the ferrules for nicks which could cause abrasions to your line! Also take some time to go through your tackle box and clean those favorite lures also replacing any bent, rusted or dull hooks.
If your fishing is done using a watercraft of some sort, it is a good time to check that equipment also.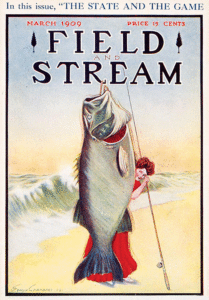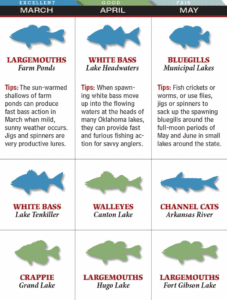 If you fish from a kayak, canoe or float tube this part is relatively straight forward. It mainly consists of checking for any damage and repairing it prior to your first trip.
A boat and motor, whether a simple setup or a state of the art bass boat, needs a little more attention. A total cleanup and a coat of protective wax is a great idea along with a general cleaning. Also wipe down all upholstery with quality vinyl protection such as "303".
Don't forget to check your trailer lights and lube the wheel bearings. These 60 degree afternoons are great for taking care of these things and will insure your first trip to the water will be trouble free!
Soon the time for spring fishing in Oklahoma will be here, so grab your favorite rod and reel and be ready to hit the water!
Blizzards and ice storms are still a possibility in Oklahoma in March, but typical March weather includes some mild and sunny days during which the bass in farm ponds get really aggressive in the sun-warmed shallows and can provide excellent springtime angling action.
On sunny days the downwind sides of the ponds may be several degrees warmer than the upwind sides as the breeze pushes the warmer surface water across the pond, displacing the cooler water there.
A variety of lures can produce action. Typically it's a little too early for plastic worms to be effective, but crank baits, jigs and spinnerbaits can be good choices. My favorite lures for March pond bass-fishing are 1/8-ounce spinnerbaits or big Beetle Spin lures. Carrying a small thermometer to test the water temperature can sometimes be a good way to tell the best areas to fish.
You can also locate early spring bass in a lake in shallow areas close to the bank especially on warm sunny days!
Get your gear ready and grab your poles and get out and enjoy your great Oklahoma outdoors!