Local attorney Phillip R. Scott has been practicing law for fifty years. Most of his practice was right here in Jefferson County.
Members of the Stephens County Bar Association as well as friends and family were present at the annual Stephens County Bar Association luncheon as Associate District Judge Dennis Gay presented Scott with a certificate from the Oklahoma Bar Association and a pin commemorating his 50 years of service.
Scott is a graduate of Waurika High School. Soon after graduation he hitchhiked his way to Oklahoma State University.
Eventually he transferred to the University of Oklahoma where he earned a Juris Doctorate in Law. 
Scott began practicing law in 1969.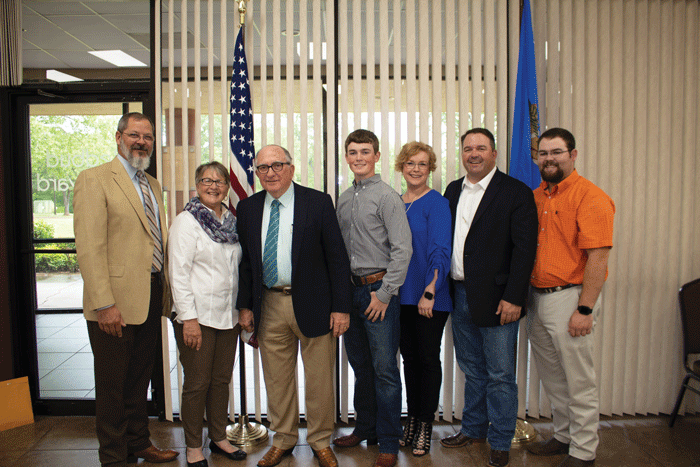 It's impossible to talk about Scott's law career without talking about his wife Pat, whom he married in law school.
They have worked side by side for 51 years. Scott says that she probably knows just about as much of the law as he does.
While attending law school Scott joined the ROTC. As Brigade Commander he was awarded the General Hal Muldrow Pistol as the outstanding senior cadet.
While in the military, he served as a lawyer and was stationed at Ft. Benning, Ft. Knox and served in Viet Nam.
He tried 256 cases while serving at Ft. Knox.
While he was in Viet Nam he tried over 200 cases.
Scott was awarded two Army Commendation Medals and three Bronze Stars while serving in the military.
When he arrived back in Waurika in 1971 he served as the Assistant District Attorney before opening his own law practice in 1973.
During his time in private practice he has handled over 13,000 cases.
Besides his law practice he has found time to give back to the community he loves.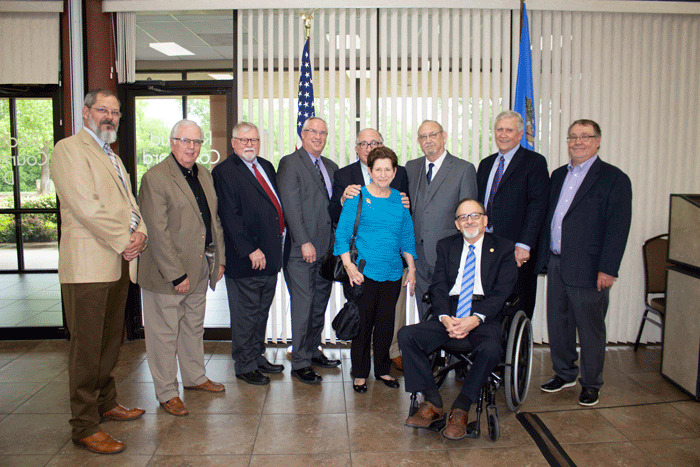 Scott has served on the Waurika School Board, The Master Conservancy Board, and The Jefferson County Hospital Board.
He has been the city attorney for Waurika, Ryan, Temple, Terral, and Big Pasture.
He is a member of the First Christian Church of Waurika, the Rotary Club and has served on the Waurika Chamber of Commerce.
Over the years, Scott has developed a reputation as the "preeminent" lawyer in Waurika. Many have dropped by his office on main street seeking legal advice.
Those in attendance at the luncheon from Waurika included members of the Scott family: Phil and Pat Scott, Brad and Elizabeth Scott along with their children, Lodge and Houston Scott. Attorneys present included Bill Eakin and Jamie Phipps along with Judge Dennis Gay and Assistant District Attorney Allie Buckholts.
During the annual luncheon Oklahoma Supreme Court Justice Richard Darby gave a humorous and inspiring speech.