Sometime around October 26th, someone drove through the Waurika Cemetery during the time when the area received an abundance of rainfall. 
Their actions left deep ruts across several graves including those of veterans.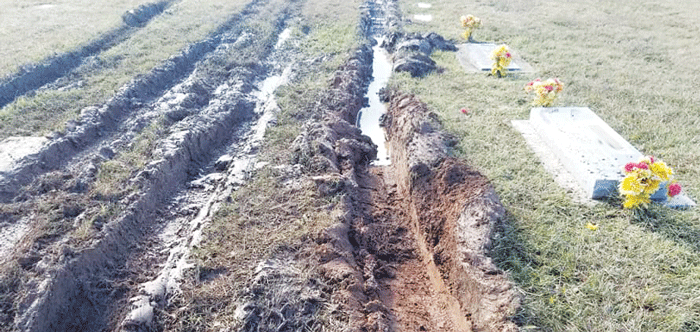 The Waurika Cemetery board is working closely with the Jefferson County Sheriff's Department and the Waurika Police Department as well as the District Attorney's office concerning the matter. 
The cemetery board says they will take every action necessary to make sure the graves are repaired as quickly as possible. However, the weather has been a big factor. 
 Thankfully, no monuments were damaged that the board is aware of although some will need to be pulled up and reset. 
The cemetery board said they appreciate the concern and outpouring of support from the community. 
Several news outlets, some as far away as Oklahoma City, have covered the incident.