Waurika's High School and Middle School bands performed at the Fiesta Fundraiser this past Sunday at the Waurika High School.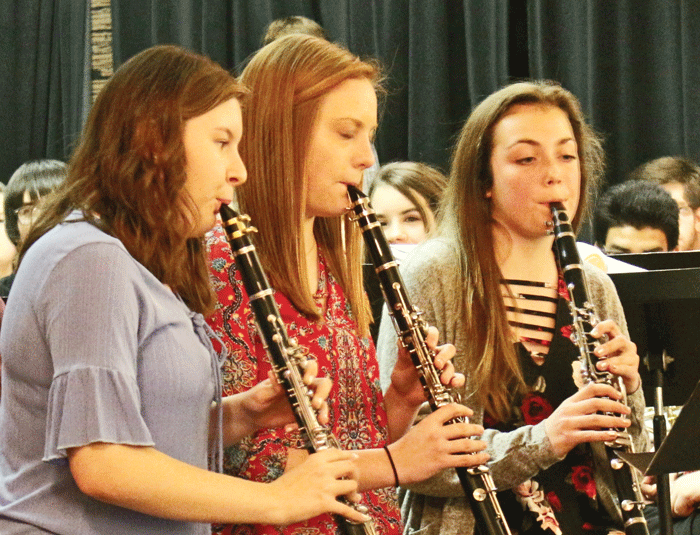 After the delicious Mexican meal, honor band members were introduced and various members performed solos.
The solo artist were accompanied by Starr Herron and band director Everett Hodges.
2017-2018 SCOBDA Honor Band members
Riley Hobbs – 1st chair HS Baritone
Michael Bryant- 6th chair HS trumpet
Sara Tolle- 4th chair HS French horn
Trenton Helloms- 6th chair HS French Horn
Kaytlyn Williams- 4th chair JH Flute
Mallory Adkins- 11th chair JH Flute
Chloe Adkins- 7th chair JH trumpet
Hannah Lamons- 10th chair JH trumpet
Hope Cummings- 3rd chair JH clarinet
Regena Bradley- 7th chair JH clarinet
Brooklyn Barnes -12th chair JH clarinet
Kaylee Morris- 4th chair alto sax.