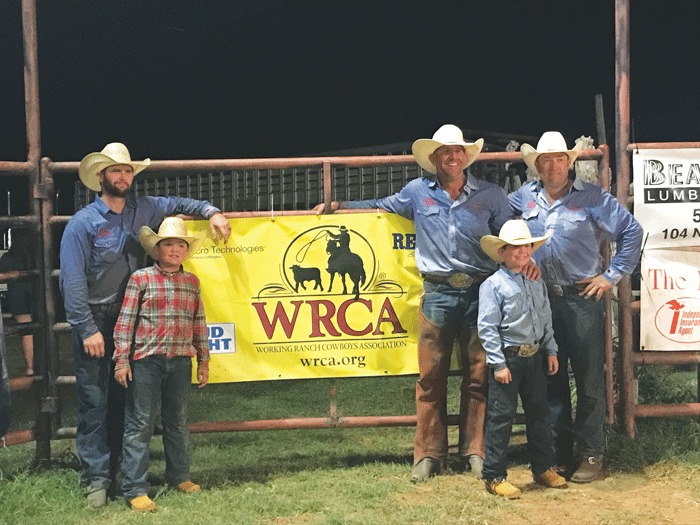 Veale Ranch/Carco Creek was the Champion Team for this year's Ranch Rodeo.
2nd place – Burns Ranch, 3rd Place – Thompson Ranch,
4th Place – McPhail Land & Cattle Company.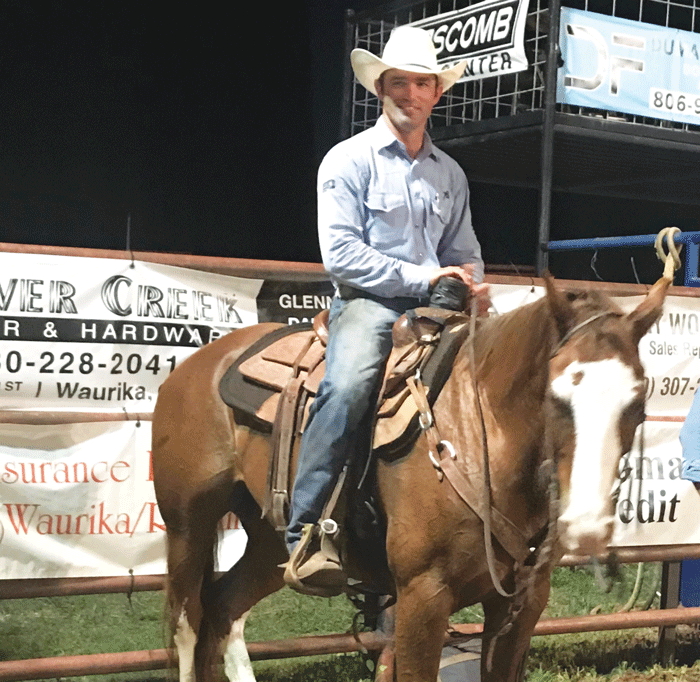 Top Horse, Robert Forst from Stuart Ranch here in Waurika.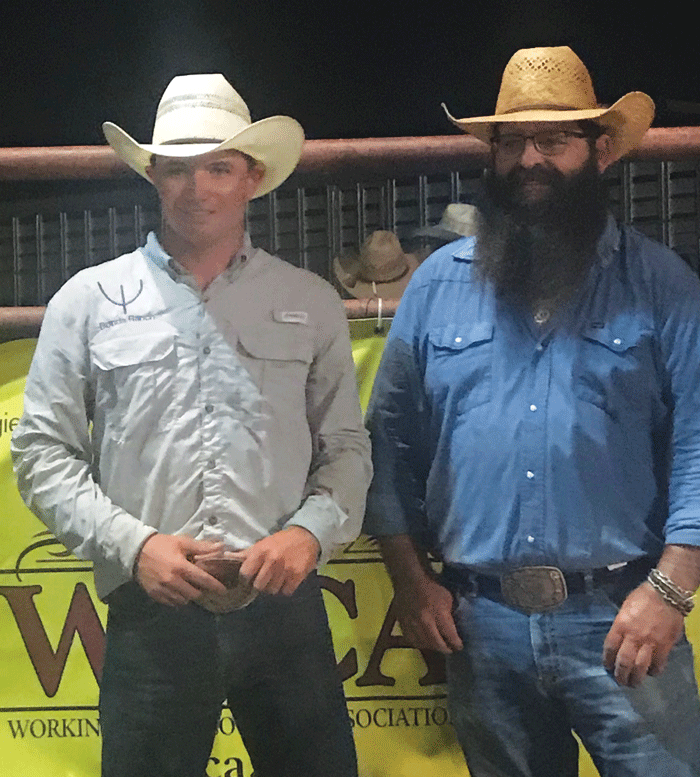 Zane Davis (left) was this year's Top Hand from Bonds Ranch.
Zane is pictured with Carl Gholson.