The Waurika Little Eagle football teams are having great seasons.
This is the 1st through 3rd grade team. They finished the regular season with a 3-2 record. They will begin the playoffs this Saturday and will play in Paoli at 12 pm. 
The 4th through 6th team is going to the playoffs as well with an undefeated season.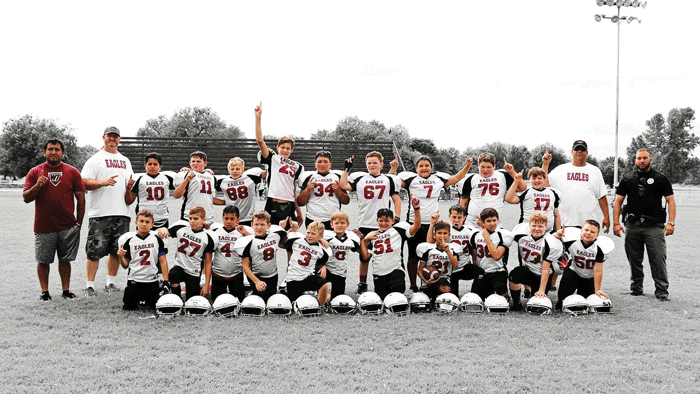 Congratulations to our Little Eagle Football Teams….