We hope all the ladies had a wonderful Mother's Day.  We sure did.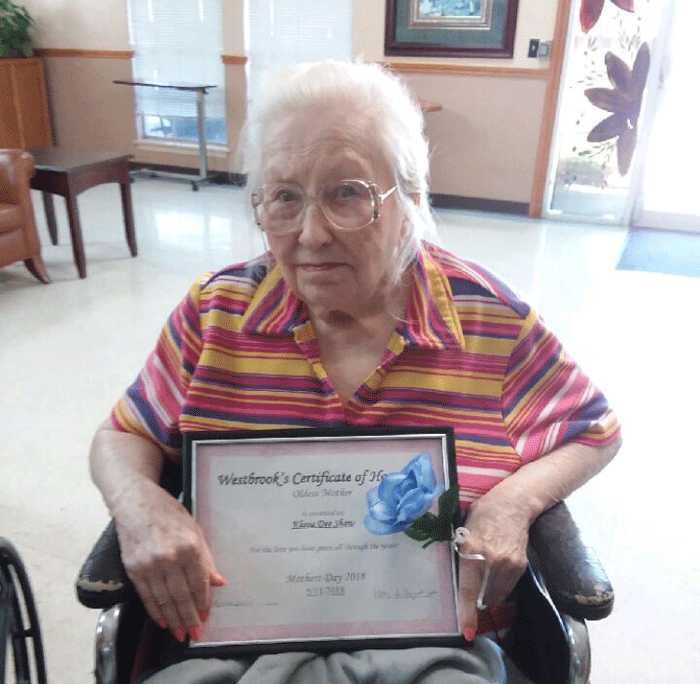 On Friday we had our annual Mother's Day Tea honoring each lady with a flower.  Also honoring each lady with framed certificates.  Our oldest: Klova Dee Shaw; youngest: Patricia Woodard; and mother with the most children: Bonnie Wallace.  We enjoyed delicious punch and snacks provided by our wonderful dietary Manager Cora Bailey.  We enjoyed music and singing by Gene Wilkerson who honored our ladies with a Mother's Day song he wrote.  It was beautiful. A special thanks to everyone who helped make this day so special.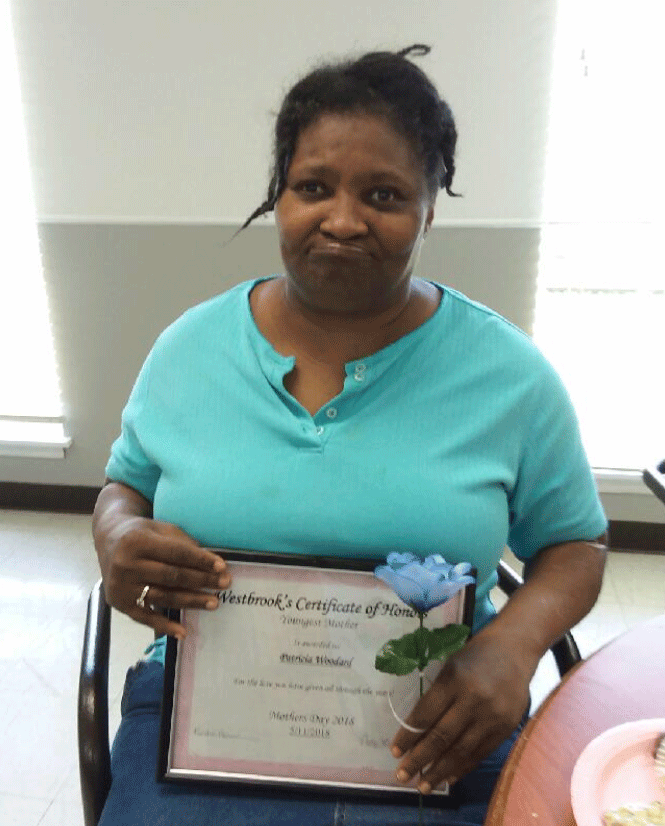 This week is Nursing Home Week.  We have several activities planned and dressing up each day.  Monday is crazy hat and sock day; Tuesday is western day; Wednesday is Hawaiian day; Thursday is Patriotic day and Friday is sports day.  On Friday we will enjoy a party and have drawings for door prizes.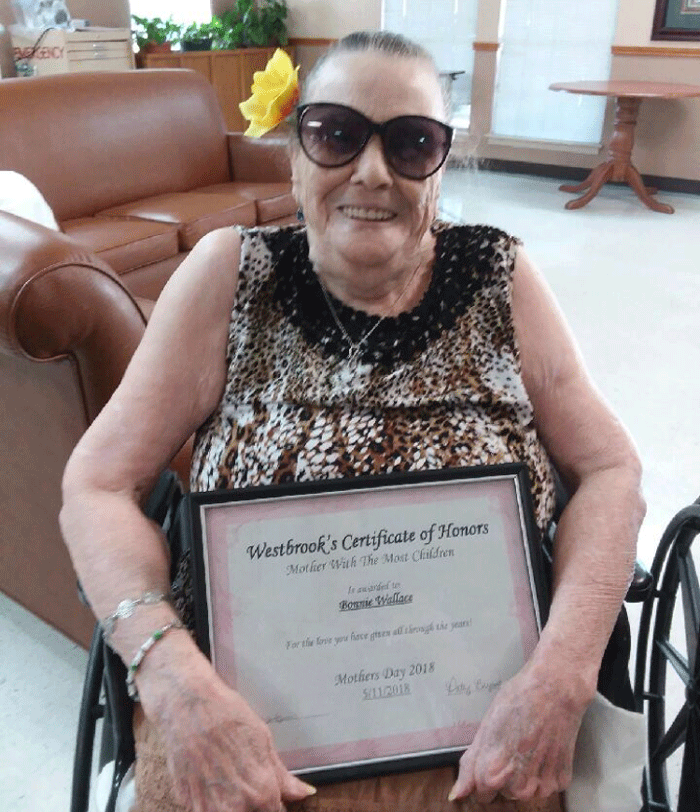 We really appreciate all of our visitors and volunteers.  Have a Blessed Week.