It will be a part of Harmon Park and the land behind the Waurika football field stadium (see photo at left).
Disc golf!
The game is growing in popularity and is coming to Waurika very soon, possibly by May.
Monica Bartling presented the idea at Monday evening's Waurika City Council Meeting. The council approved the addition of the Disc Golf Course so work should begin soon.
Monica explained a bit about Disc Golf.
The game is much like the traditional golf. However, instead of using a ball and clubs, the participants use a flying disc that closely resembles a Frisbee.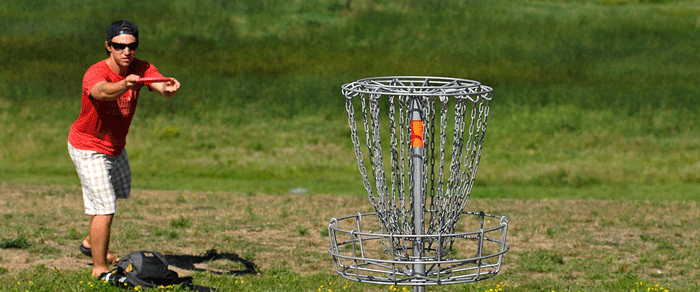 Historically, the game was formalized in the 1970s.
The object of the game is much the same as it is in traditional golf. Attempting to complete each hole (goal) with the fewest attempts as possible.
Both sports began at a location called a "Tee".
The target is a basket (see picture above).
After beginning at the "tee" the player will continue to toss the flying disc down a fairway until he successfully lands one of them in the basket.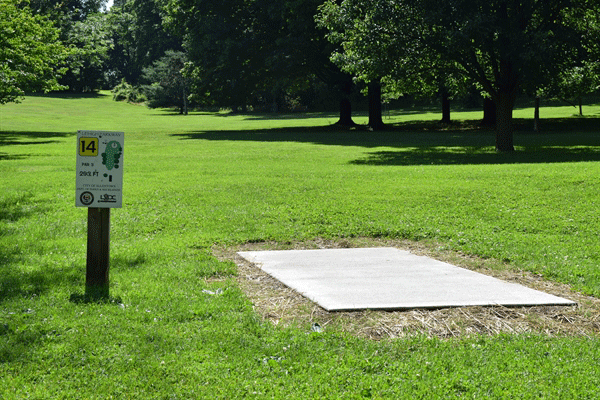 Here are some of the advantages to disc golf.
No golf cart rentals or fees to play.
Fun and challenging for all ages.
Great exercise.
According to the notes Monica Bartling presented at Monday evening's meeting, the Waurika Disc Golf Course was designed by Anderson Dark, Esq.
He is an in-house counsel for Allstate Insurance in Oklahoma City, and – most importantly- an avid disc golfer since high school. His thoroughness is in designing this course is admirable and exactly what we need to ensure the best golf experience.
He has visited the course with multiple people throwing from different places on the course at the same time. His design ability allows for 18 holes of challenging golf and adheres to the standards of the Professional Disc golf Association (PDGA). this allows us to qualify for multiple tournament opportunities. He is donating his valuable time to design this course for Waurika.
The new disc golf course could potentially bring many visitors to Waurika and thus, much revenue.
The total estimated cost for completion of the project is $8,700.00 and will be paid for through fundraising efforts.