By Lauren Hobbs
He has been beating the odds his entire life.
When his mother Tracy Woods was 6 months pregnant with him it was discovered that he  had one kidney larger than the other which led to a birth defect.
After many test he had surgery a month before he was 2 years old to fix his kidneys.
At the age of 3 his mother noticed he was not hitting the developmental milestones he was supposed to.
He was tested for autism and was diagnosed with pervasive development delay with autistic tendencies.
The doctor's said they were not sure if he would ever be able to speak.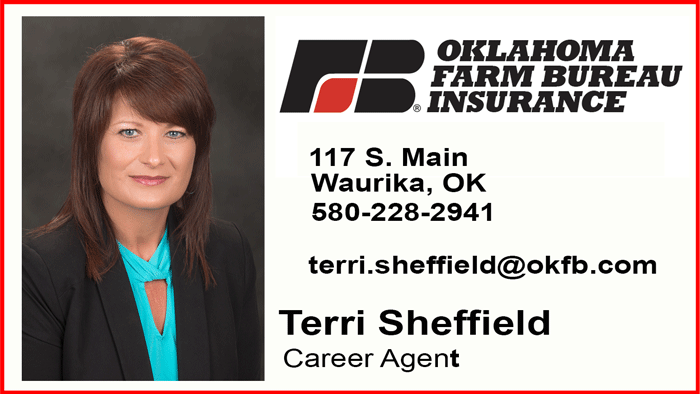 Braden started headstart at age three.
While he was in Kindergarten he had the good fortune to be taught by Jeri Donn McCauley.
Tracy still get's tears in her eyes when she talks about McCauley.
McCauley was like a God-Send. She would never give up on Brandon and continued to push him to do better.
Woods continued to improve.
Through his elementary school years he was winning school competitions and science fairs.
In his freshman year be began to really shine.
He was the new comer of the year on the academic team.
He placed 5th in the USAO interscholastic in Oklahoma History.
He placed 4th in American History at the Cameron interscholastic meet.
In his sophomore he place 1st in American History at the Cameron interscholastic meet which qualified to attend the tournament of champs in Oklahoma City where he tied for 3rd place.
Also during his sophomore year he qualified for the National Honor Society.
His junior year he was a member of the Beta Club, and he was the 3rd runner up for Mr. and Mrs. WHS.
Woods senior year has been productive and rewarding as well.
He has been named an ambassador for the Red River VoTech, which allowed him to give tours to prospective students.
He was also named to the National Technical Honor Society through the Red River Vo-Tech.
Woods was the runner up in Social Studies at the Beta Club Convention in Norman.
He earned an "Excellent" rating at the Oklahoma Scholastic Media Online Critique column.
On top of all of that he made honorable mention at the All State Academic Bowl.
He also scored a 30 on his ACT.
Woods participated in the Sooner Discovery program.
Woods has been accepted to attend Oklahoma University this coming fall where he has been awarded a $10,000.00 tuition waiver.
While attending OU, he may also try out for the band.
When Woods graduates at the end of this semester he will be recognized as an Eagle Scholar.
Braden Woods continued so defy the odds and overcome them, it only stands to reason that he will continue to do so in the future.
We wish him continued success as he advances with his life.