Clover Trivia: What entity guides the 4-H Program in the United States?
Answer: (Cooperative Extension System or Cooperative Extension Service)
Waurika and Ryan Cloverbuds Red River Rangers Club met Monday, October 7 at Ryan Sr. Citizens Center. Leader Lori Lovett had a fun activity planned and Snacks were served to members and their parents.
The next cloverbud meeting will be 6 p.m. Monday, October 21 here at the Jefferson County Fair building located at the Jefferson County Fairgrounds. We will make smoothies using a 4-H Blender Bike. Cloverbuds are youth ages 5-7 and enrolled in 4-H. Come join us!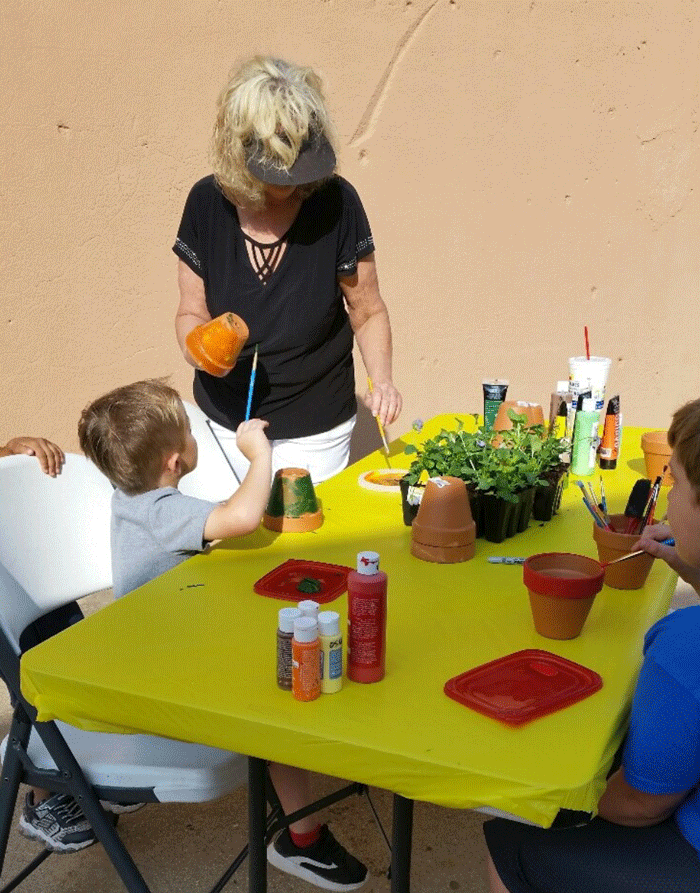 4-H members who are ages 13 and older (or in the 7th grade and older) and actively enrolled in Jefferson County 4-H: We are excited to include a Teen Leadership Group to our county programs! Opportunities will be included to assist developing leadership include planning county 4-H fun events, help plan end of the year banquet, assist with county 4-H contests and more! Contact Tara Brown at 580-228-2332.
Ringling 4-H now has a volunteer Adult leader! Parilyn Hairod is excited to rejuvenate Ringling 4-H. She and her husband, Kent, with the assistance of Amanda Ridenour, set up a booth at Ringling Western Days Saturday, October 5. We had tables set to show a few items Ringling 4-H members had made during the summer as well as information on how to enroll in 4-H. There were also tables set up for youth and parents to come and paint a flower pot then, after it dried, planted a pansy flower in their flower pot. 57 youth participated and we are excited and hope to regain an active 4-H group in Ringling!
If you are an adult and interested in volunteering with 4-H, contact Jefferson County OSU Extension office at 580-228-2332.