SULPHUR, Okla. – Since its launch in October 2018, Mahota Textiles has already made waves in the Native American art world. The First American Art Magazine named the founding of Mahota Textiles to its Top 10 Native Art Events of 2018.
"I think the story really begins with Mahota and the Chickasaws," Wheeler explained, referring to a Chickasaw matriarch in her lineage – the namesake for both her co-op and the new business.
"In 1844, she came from Mississippi during Removal and was a widow," Wheeler explained. "She wound up coming to what is Burneyville today, in Indian Territory. She was an older woman when she came. That is, to me, where my story begins, with the Chickasaw named Mahota."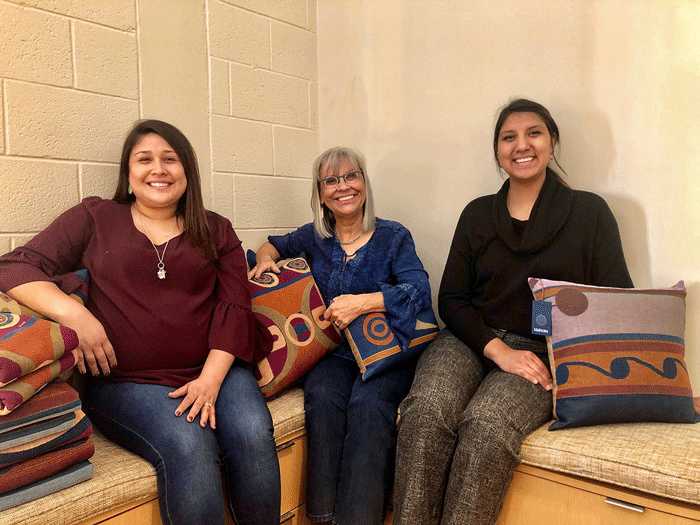 The threads of Wheeler's history are depicted in Mahota Textile's company logo. With an aesthetic similar to early hand-carved Native American glyphs, or perhaps the age rings of a tree, the logo traces five generations of Chickasaw women: Mahota, Nancy Mahota, Juel, Rubey and Margaret.
Out of this lineage across three centuries of Native American history, Wheeler developed as a painter, sculptor, educator, Native historian, weaver and 2010 Chickasaw Hall of Fame inductee.
"We are makers of art, of story – the threads that connect the inspiration of our ancestors to all of us in a modern world," Wheeler said.
Wheeler's labor of passion is shared with a small team of hardworking women.
"It is all love. It is all things I love to do, people I love to be with," Wheeler said. "People have come in that are so talented to help me with this venture. It is not happenstance, but how things are supposed to go and fit together. It is wonderful."
At Wheeler's side are a student of weaving named Taloa Underwood and the business-savvy Bethany McCord.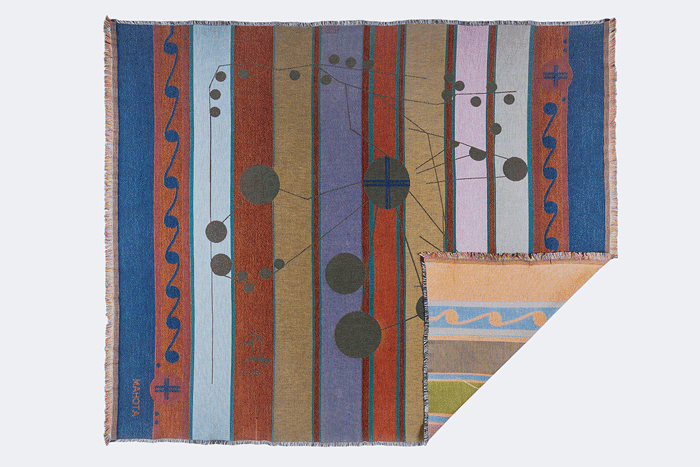 Using three new designs crafted by Wheeler, Mahota Textiles launched its first line of blankets, pillows and bags called "The Heritage Collection."
As part of Mahota Textiles' "Heritage Collection," the Chickasaw map design uses almost entirely straight lines and filled in circles. It is fashioned after a 1723 historical map, an illustration of how the Chickasaw people visualized relationships with other tribes at the time. The map was originally crafted onto deerskin and delineates an understanding of population, power, influence and diplomacy within a 700,000-square-mile area, including waterways and trade routes.
The sun symbols design, thanks to its inspiration, had no way around being round. The sun was frequently represented in Southeastern design through what are now called sun circles. Sun circles have been found on a range of objects including burial items and adornments to stone disks used as paint palettes. They often include concentric circles and spirals, and may contain a cross or inverted scalloped lines within a circle.
With these new heavily-researched and uniquely-designed products in hand, Mahota Textiles began spreading the word.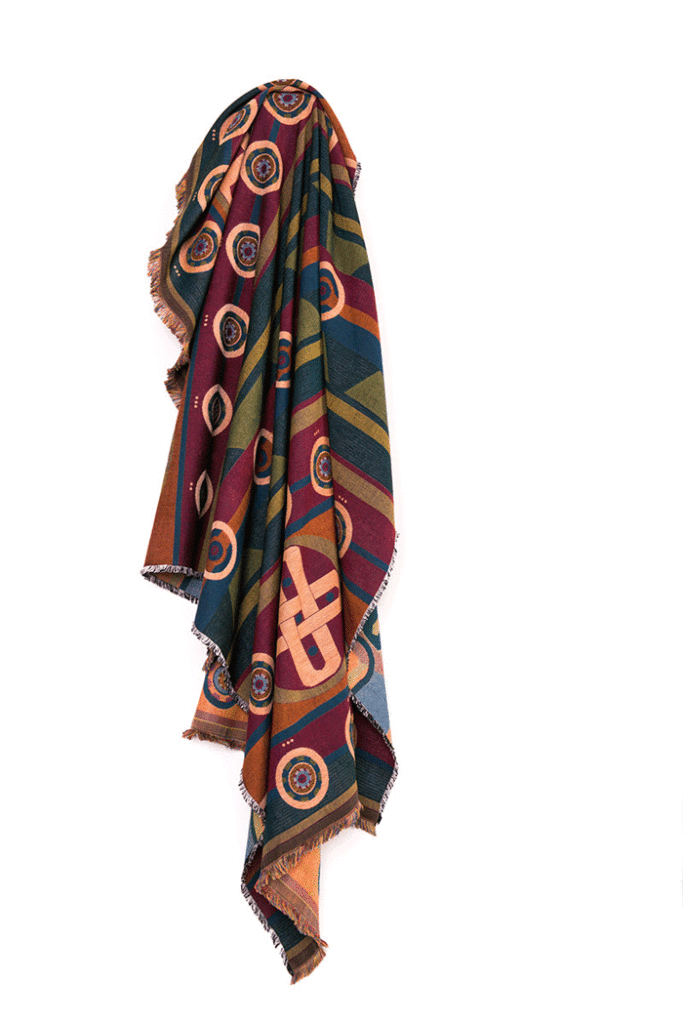 "We mailed books out to the Smithsonian, the Heard Museum, all major museum gift shops to get some interest there," Wheeler said. She gave heavy credit to Underwood, who came in after her college courses to iron out samples and prepare envelopes for shipping.
Wheeler said she sees Mahota Textiles as a way to give back to the tribe which has supported her on her journey. She will pass the baton, relinquishing ownership to the Chickasaw Nation and operations over to the women who have made the business possible.
She said she is happy to carry on the title of founder and donate new designs to the company going forward.
"I am truly blessed with who I have come in contact with," Wheeler said, referring to her team at Mahota Textiles. "I am putting all my eggs in their baskets so they can carry this on."
Upcoming product lines for Mahota Textiles will be themed after the summer and winter solstices and designed by Taloa Underwood. Plans to include guest artists like Joanna Underwood Blackburn are also in the works.