The ninth-ranked Ryan Cowgirl cross country team dominated the small field last Thursday at the Waurika Invitational Cross Country meet.
In an even smaller field, the Waurika boys took the team title, but were the only school with enough runners to figure into the team scoring.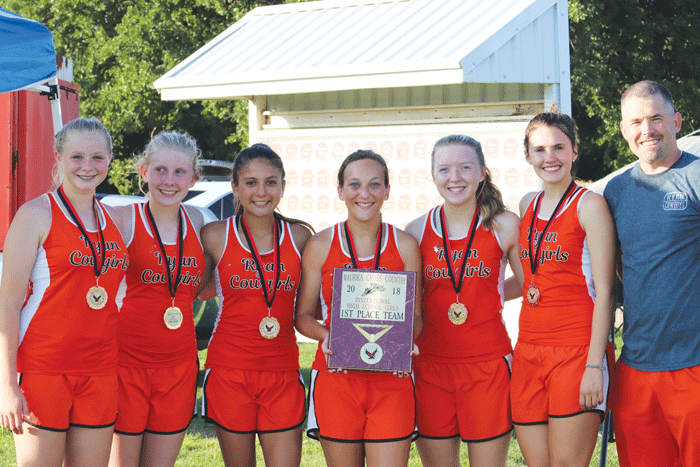 Only 26 runners participated in the high school boys division.
In the girls' competition, Waurika finished second with 57 points – well behind Ryan's 28 points. Velma-Alma was third with 58 points and Lone Grove and Davis rounding out the field.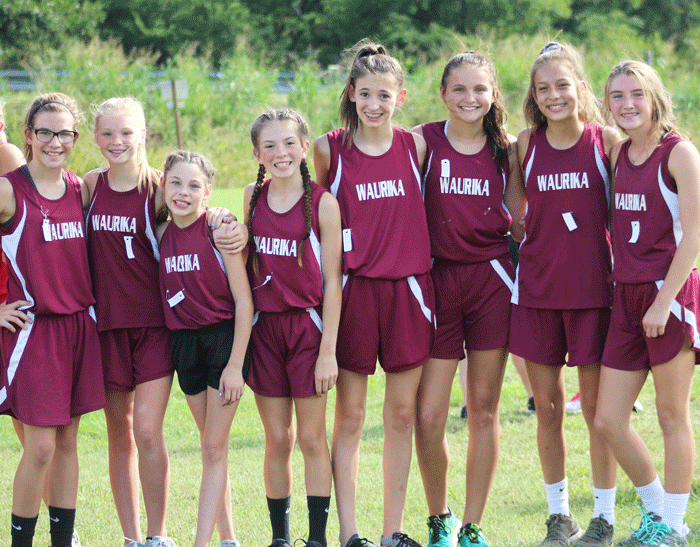 Both schools were to have participated at Walters on Tuesday. Waurika will travel to Cache Saturday for a meet, while Ryan will be back in action on Tuesday at Velma-Alma.
The Cowgirls were able to capture the title with the top five runners finishing in the top ten of the 46 competitors.
Juliet Spangler was fourth with a time of 13:45, which is her career best over a 3,200-meter course.
Holland Carter was fifth for the Cowgirls with a time of 13:56 and Lilybet Harmon finished sixth with a time of 14:05. Lily York was right behind in eighth place recording a time of 14:18.
Katelyn Dabbs rounded out the team points with a 10th-place finish covering the course in 14:22. Alicen Williams also earned a medal for the Cowgirls with a 23rd-place finish and a time of 16:13.
The second-place Lady Eagles were led by Asia Smith's second-place finish. She recorded a time of 13:42. Lexie Streeter was seventh with a time of 14:15.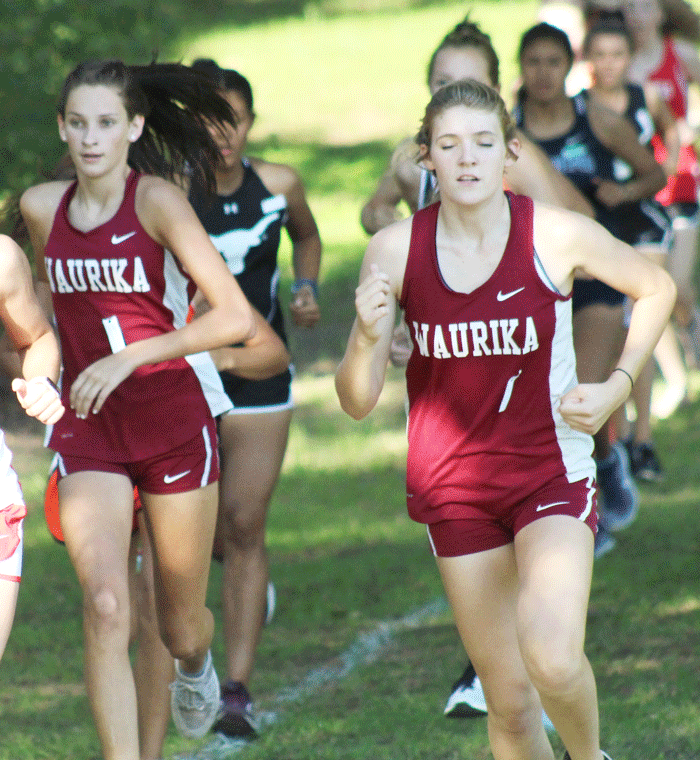 Three other lady Eagles brought home medals – Tallin Mora in 17th place with a time of 15:35, Dallas Fristoe in 18th place with a time of 15:41 and Faith Roberson in 24th place with a time of 16:41.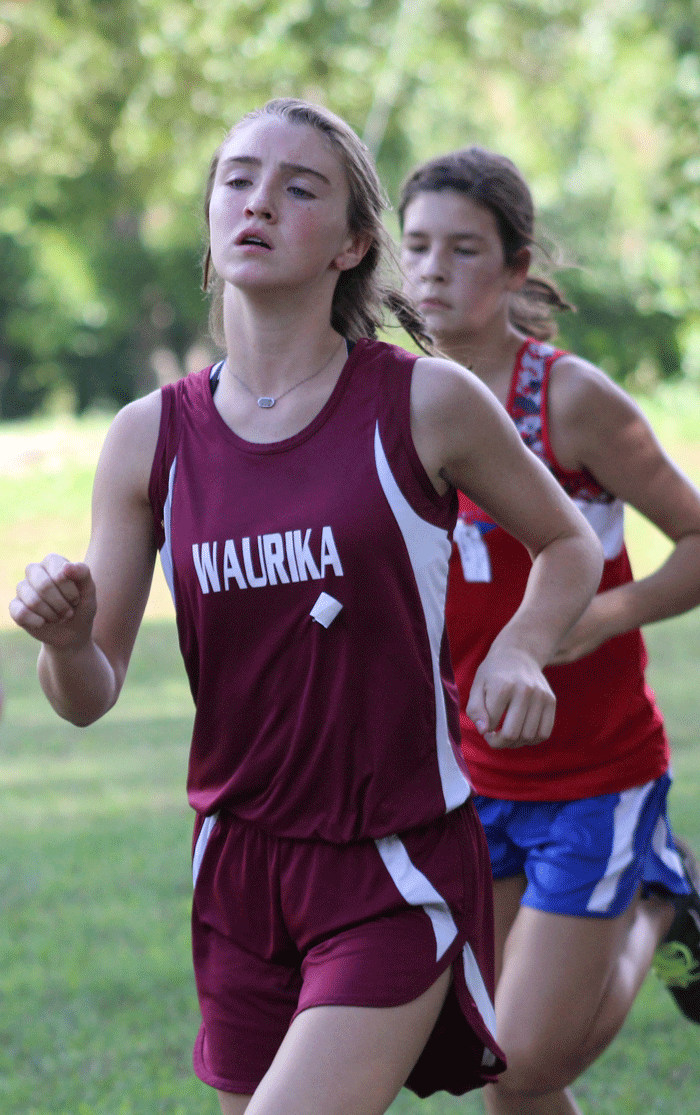 Waurika's boys were equally impressive as they had four runners finish in the top eight among the 26 runners.
Bryson Hernandez led the way for the Eagles with a third-place finish in a time of 19:57 across the five kilometer course. Cache Arellano was fifth with a time of 20:58 and Kevin Garcia managed a sixth-place finish with a time of 21:02. Gustavo Gomez rounded out the top ten finishers for Waurika by finishing eighth with a time of 21:20.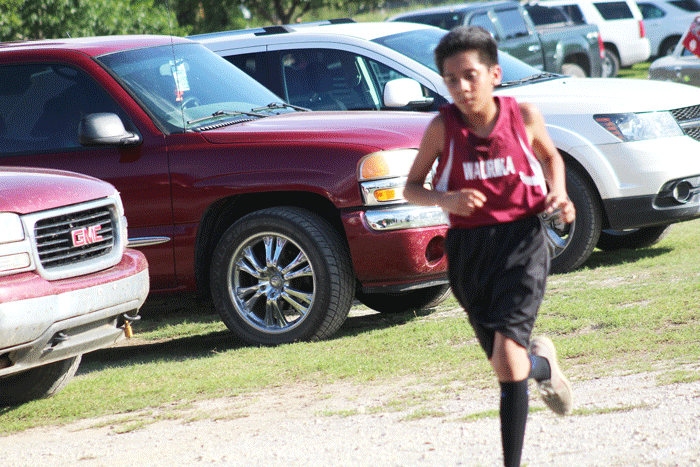 Three other Eagles earned medals in the meet – Octavio Gomez (13th, 22:12), Edwin Garcia (15th, 23:18) and Nicolas Alvarado (23rd, 26:46).
Waurika's junior high girls also won the team title with 48 points – just ahead of Rush Springs who finished with 60 points. Seven teams competed for the team title. Ryan did not have enough girls to figure in the team competition. A total of 67 runners competed in the junior high girls division.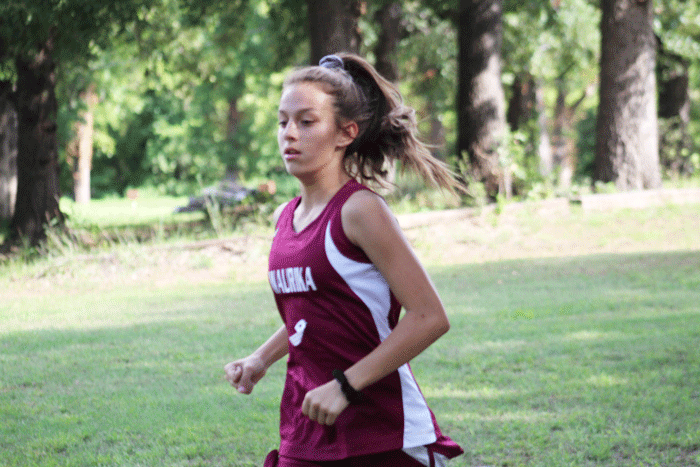 The Ryan junior high boys earned runner up honors in the meet. Geronimo won the title with 47 points, while Ryan finished with 64 points. Bray-Doyle, Healdton and Frederick were the other schools with teams. The field included 48 competitors.
Waurika Junior High Results
Girls: 4. Aubrey Showalter, 10:46; 10. Liberti Simmons, 10:59; 11. Jaci Gholson, 11:09; 15. Kynlee Waters, 11:15; 24. Trish Julian, 11:48; 42. Skylar Garrett, 13:28; 50. Corley Coffin, 14:30; 53. Tracy Ballard, 15:15.
Boys: 12. Treyton Torez, 14:24; 13. Alex Gomez, 14:27; 14. Trent Arellano, 14:32; 32. Malachi Dodson, 17:01.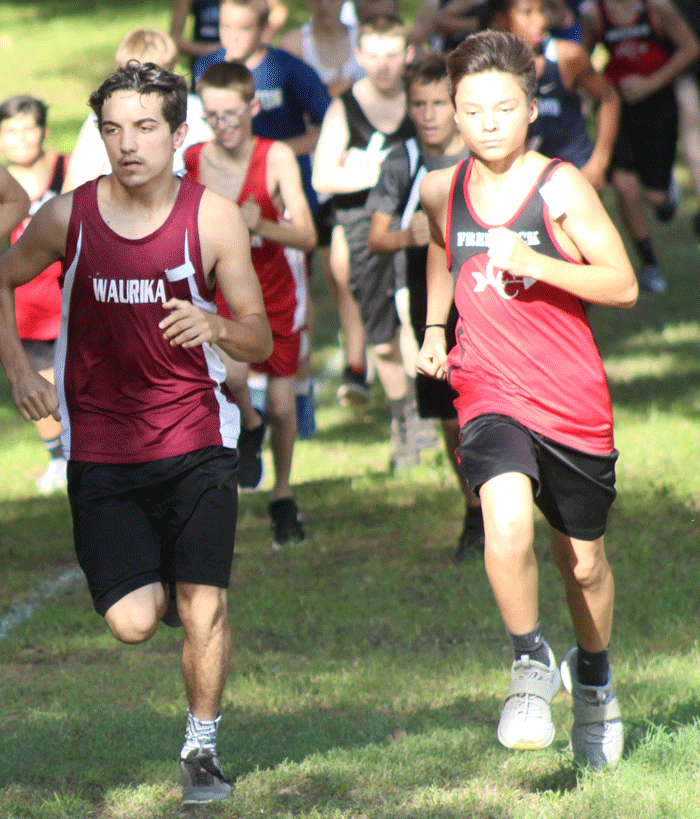 Ryan Junior High Results
Girls: 20. Jasmine Villarreal, 11:34; 21. Whittney Spangler, 11:34.
Boys: 5. Julian Rodriguez, 13:19; 16. Mason Adsit, 14:49; 21. Tommy Self, 15:32; 30. Alex Uribe, 16:43; 34. Landen Alexander, 17:15; 48. Adam Lopez, 20:58.