The Waurika High School Senior Class of 1978 held their 40th Class Reunion on Saturday, October 13, 2018. Class member Mark Lehew and his wife, Susan, provided the venue at their restaurant, Doc's Place.
Twenty-three members were in attendance with many of them bringing their spouse or a child with them. Friendships were rekindled and memories were shared. Lots of photos were taken, including some reenactments of old photos.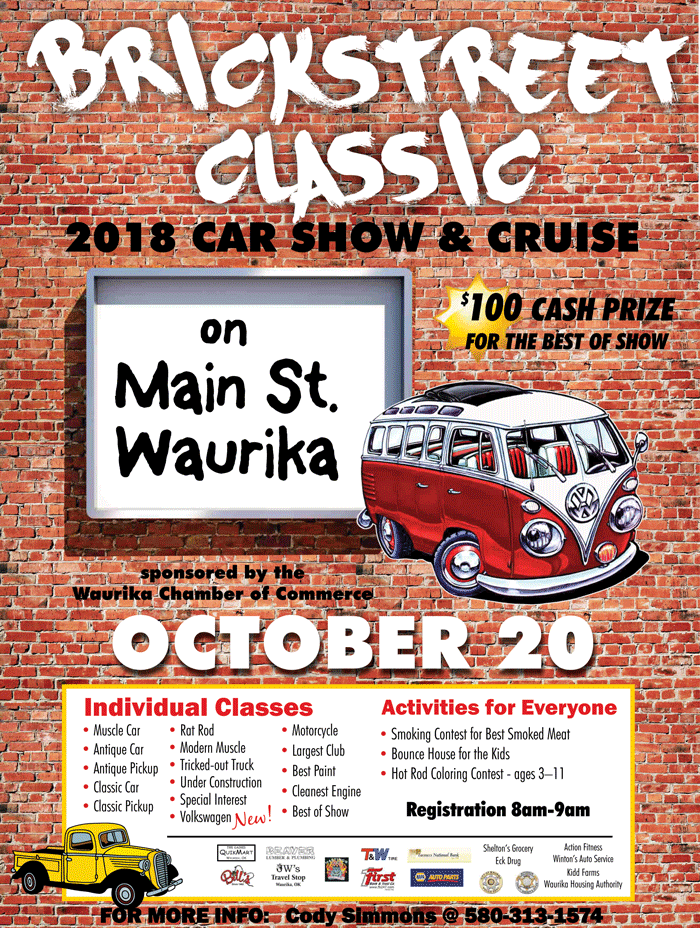 The Class of 1978 is a self-proclaimed "Best Class Ever." The class can boast going to State in Football, Basketball, Track and Speech/Drama in 1977-1978. They graduated a record number of 4.0 students. A very competitive class and liked being First in what they did.
Those that attended were Alfred Webb, Anita Randolph Goza-Solomon, Billy Michel and Diana, Debbie Latta Brandon and Dan, Dowd Waid and Evan, Johnny Griffin and Rinda, Julie Hutcheson Keith, Mark Lehew and Susan, Mark Stuart, Marsha Newsom Morgan, Paul Cartledge and Dana, Paul Mendenall and Tammy, Rebecca Largent Goodman and Randy, Ricky McDonald, Ron Bush and Kim, Ronald Hall, Ronnie Bohot and Belinda, Sandra Richardson Watkins, Sherry Morris Kettner and Jenni, Steve Smith, Steven Bowen and Brenda, Teresa Goss Biffle and Rodney, Torin Renner.
The next Get-Together is planned for 2020, to coincide with the All-School Reunion.