Tuesday evening, Waurika was represented at the Jim Thorpe Awards in Oklahoma City. Richard Thorpe, a resident of Waurika was in attendance as the 33rd Jim Thorpe Award was presented to Deandre Baker of the University of Georgia. 
Thorpe, his daughter Anita and his brother Bill was recognized from the podium and thanked for their attendance. Thorpe also had a cameo appearance in a video championing the legacy of the award and what it means to be a recipient of the trophy depicting the greatest athlete who ever lived.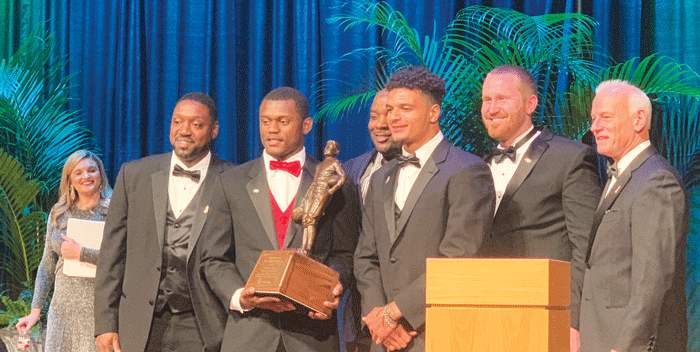 This year's award banquet was held at the National Cowboy & Western Heritage Museum. Former recipients Roy Williams, Antonio Langham and last year's recipient Minkah Patrick were on hand to welcome Baker into the Thorpe family.
During the banquet, former Governor George Nigh stopped by the table to share memories of when they brought Jim's medals back to Oklahoma. Nigh has been a friend of the Thorpe family for years.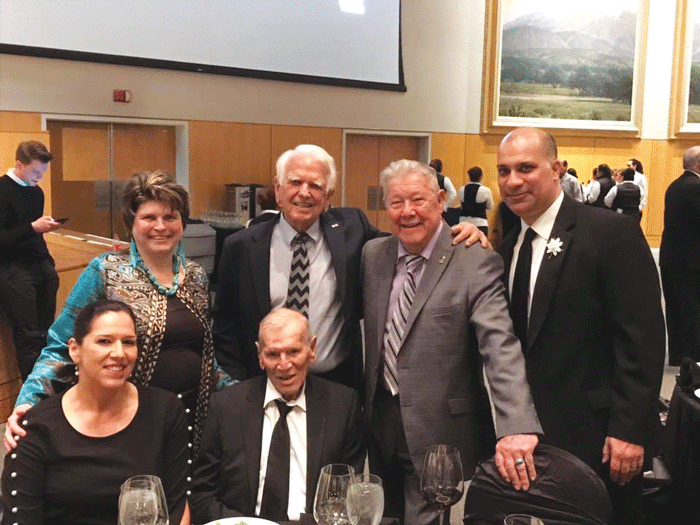 The town of Ryan was given a nod as the Abe Lemons Award was being presented. Lemons, a legendary basketball coach was born in Ryan, Oklahoma.
The evening was capped off with a conversation with Roy Williams, former Dallas Cowboy, Oklahoma Sooner and previous Jim Thorpe Award recipient.