This week, the Waurika High School Student Council recognized their middle school and high school "Good Character Award" winners. The award is given to one middle school and one high school student monthly on account of their good behavior. This award was started by the Student Council Officers with the help of two teachers,
Magen Allen and Janell Rochell. One can be nominated by teachers, faculty, or their peers by sending in a letter to the student council
8th Grader Bosten Smith was chosen for the January award in the middle school division. Her nomination was sent in with a letter describing her as, "kind to everyone, helpful, and positive." The student council believes Smith exemplifies everything the character award stands for!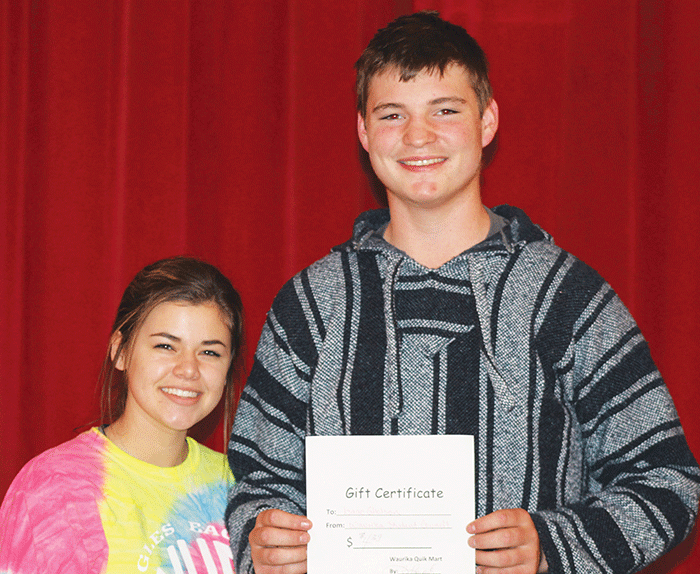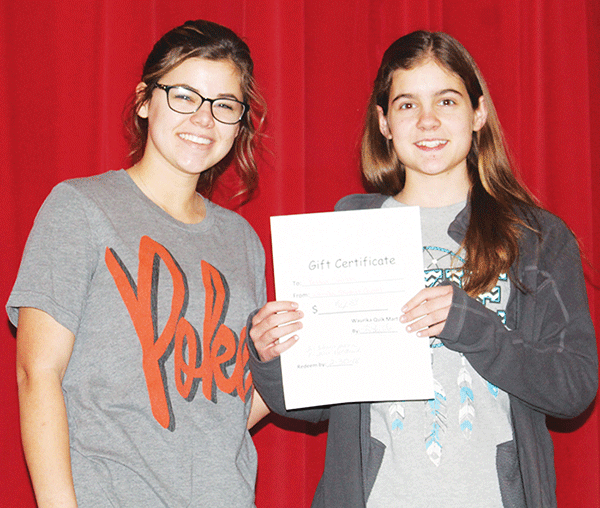 Freshman Isaac Gholson received the character award for the high school division. His letter was sent in from a teacher. In the letter, the teacher explained Isaac's class was given the opportunity to write a letter to one of their classmates complimenting them in order to gain bonus points. Instead, he wrote a card to everyone in his class so no one would feel left out.
Waurika has gifted athletes, scholars, and more. But we also have kind, compassionate students. This award is meant to recognize that and applaud it.