The district basketball tournament for high school girls' and boys' teams is the first step in the long process of competing for a state basketball championship in Oklahoma.
The Class A and B schools were able to complete that process this past March with the crowning of state champions, but the upper classes were not able to complete their state tourneys in Oklahoma City and Tulsa because the pandemic forced the cancellation of those events.
In today's prep basketball world the district tournament is the first of three steps to earning a spot in the state tournament each year for classes B through 4A. The district tourney sends the champion and runner up to the regional tournament. From there teams compete to advance to the area tournament and ultimately the state tournament.
Today's district tournaments are much smaller than the district frays held 40 to 60 years ago when district tournaments featured six to eight teams. Of course, there were more high schools in Oklahoma prior to 1970 than exist today.
District tournaments in Oklahoma were started in 1919 and the winners of those district tournaments were the qualifiers for the state tournament. There was one class for boys and one class for girls and only eight district tournaments.
A few years later the regional tournament was added and for a number of years a team had to win just two regional tournament games to qualify for state.
At some point regional tournaments had eight teams and a squad had to win three games to earn the state tourney berth.
The Jefferson County schools did not compete in a district tournament until 1922 when the Waurika boys sent a team to the district tourney.
Hastings, Terral and Addington sent teams over the next three seasons to compete in the district tournament.
The Terral, Ryan and Hastings girls were the first female squads to compete in a district tournament in 1929.
The first year for Ryan's boys to compete in a district tournament was in 1929.
Irving boys, Hastings girls and Sugden's boys and girls teams also entered district tournament play in 1929.
Claypool, Ringling and Union Valley's boys' teams first competed in a district tournament in 1931.
While most schools had a girls' team compete in a district tournament at some point, nearly all Jefferson County schools went several years without a girls team entered in a district tournament.
Around 1948 all the Jefferson County schools did have girls teams competing in the district tournament.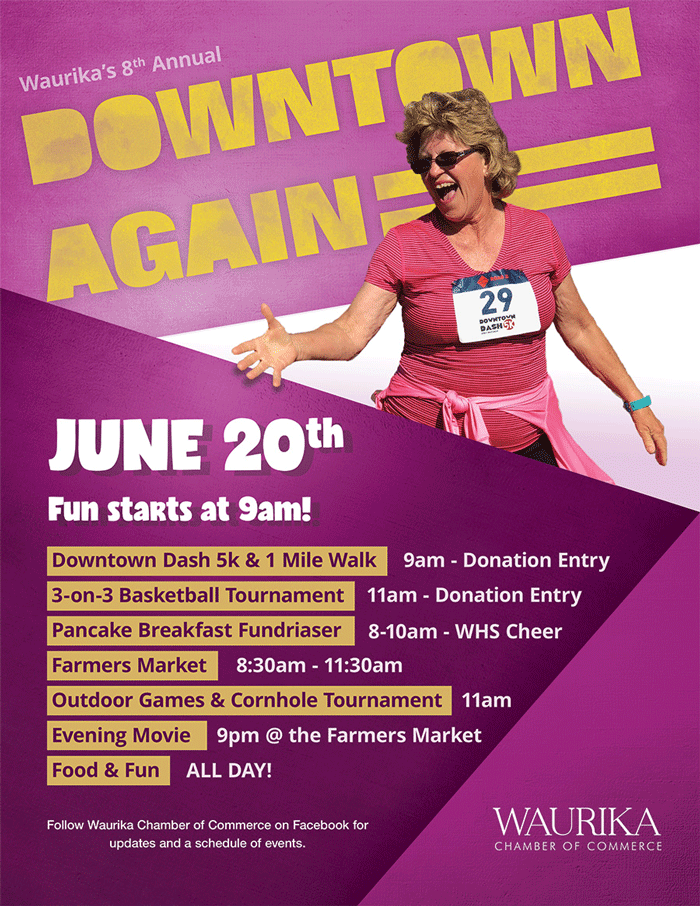 Ryan and Waurika have snared more district titles than any of the other schools, but they continue to compete in basketball today along with Ringling.
All the other high schools that existed around Jefferson County closed by about 1960.
The introduction of more than one class of basketball for boys and girls also had an impact on the success of the county teams.
All schools in Oklahoma competed in the same class until 1931 when two classes of boys basketball began. In 1980 there were six classes of boys' basketball and since 1996 there have been seven classes that crown state champions.
Girls' basketball in Oklahoma has undergone the biggest changes through the decades. Girls played six-on-six for many years.
There was only one class for girls up until 1950 when schools were divided into two classes. In 1964, three classes of play began.
In the 1980's the larger schools in Oklahoma began to play five-on-five and in 1988 the first five-on-five champion was crowned.
The last six-on-six champions in Oklahoma were crowned in 1995 and Oklahoma was the last state to switch to five-on-five for all schools. From that point on, there have been seven classes in girls' basketball.
Ryan, Waurika and Ringling were many times classified in a different class from the rest of the schools in the county.
There was a period of time that Waurika and Ringling were in a class above Ryan, but in the last few years all three schools have been in Class A.
Most often the county teams gathered for the district tournament at Waurika or Walters – especially in years prior to 1960. Ringling was the exception as they competed in a district tourney that was most often held at Healdton.
Once consolidation hit and several county schools closed the district tournament began to be held at schools that required more travel.
Since district tournaments are now over 100 years old this would be a good time to examine the history of the county high schools and their achievements in the basketball playoffs that began with a district tournament,
NEXT WEEK: The high school basketball playoff history of Waurika.