If you are a Facebook user you've most likely noticed the hashtag #ShopLocalWaurika on many posts. The Waurika Chamber of Commerce certainly hopes you have. Last Thursday the Chamber of Commerce kicked off a Shop Local awareness campaign for local business owners, restaurants and service providers in our community. About 30 people turned out for the event and most signed-up for a 14-week promotion that starts today. Several other business owners who could not make the meeting have also joined the program.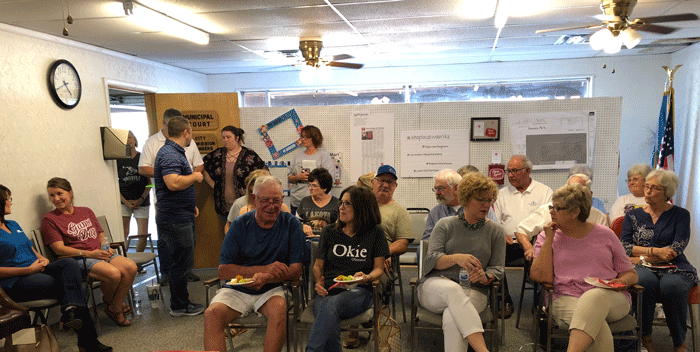 The Shop Local Waurika program provides a multi-media approach to creating awareness as well as special offers to keep shoppers at home. One lucky shopper whose game card is drawn after the Christmas Parade on Dec. 14 will win $500. That's $500 for shopping locally, picking up a Shop Local Waurika game card at a participating merchant and filling the card with eight "I shopped Waurika" stickers. The cards have one free spot on every card.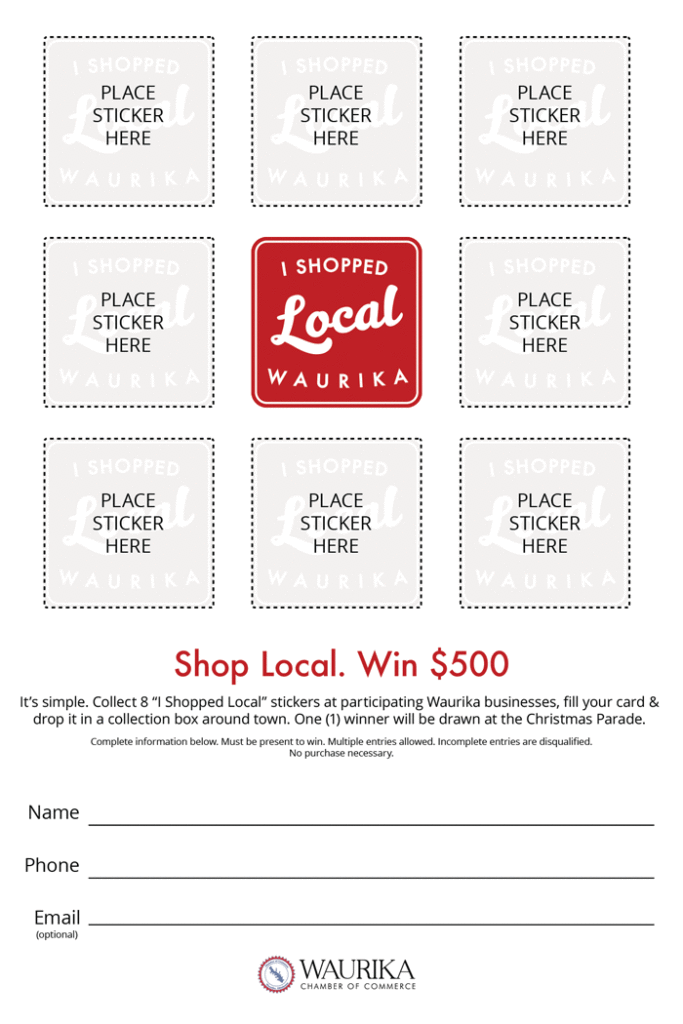 Shoppers can fill as many cards as they can between now and Dec. 14 and drop them off at any participating merchant. Participating merchants will have Shop Local Waurika stickers on their windows. "This is a fun promotion designed to help change shopping habits," according to Monica Bartling, one of the creators of the program. "What shoppers may not realize is that when you shop local you are individually stimulating our economy and in turn, helping to shape Waurika's unique character and personality. That character and personality brings more businesses to our town."
Waurika Chamber President, Jacob Eck, stated, "Shopping Local is supporting those that make our hometown "home" and making sure our hometown lives into the future." Eck was also heavily involved in creating the graphics for the program and presented the concept to business owners at the Thursday meeting.
Eck is correct that shopping local is a strong component of securing Waurika's future. Shopping in Waurika allows buyers to make a personal investment in our community and neighborhoods. In fact, research shows that for every $100 spent here, roughly $68 dollars stays right here in Waurika. Not only does it stay here but it churns through the community and turns into more dollars because most locally-owned businesses purchase from other local businesses, service providers and farms. This purchasing local helps grow other businesses as well as the Waurika tax base. It also provides more dollars to support our local non-profits and other organizations. Local dollars are used to support so many programs and services that benefit family, friends, and community. It's our local businesses that provide this support.
Chamber Executive Board Member and a member of the Shop Local committee, Lauren Nitschke, summed it up great when she said, "I never realized what an impact our tax dollars staying home have on our local economy. Shopping locally as much as possible really does give each of us the power to help make Waurika a more prosperous community with more – and better – services and jobs available."
What can you do? Shop local. Pick up "I shopped local" stickers and a game card and start participating in the game. Show your Shop Local finds on Instagram, Twitter and Facebook with the hashtag #ShopLocalWaurika. You can help grow a community and also you just might win $500. You can enter as many times as you want, but you must be 18 or over to win.
"I love the hustle and bustle of Waurika's Main Street.  The more we shop local for all we can, it will KEEP WAURIKA ALIVE AND WELL," said Kristie Gaines local business owner and Chamber member. Well said.